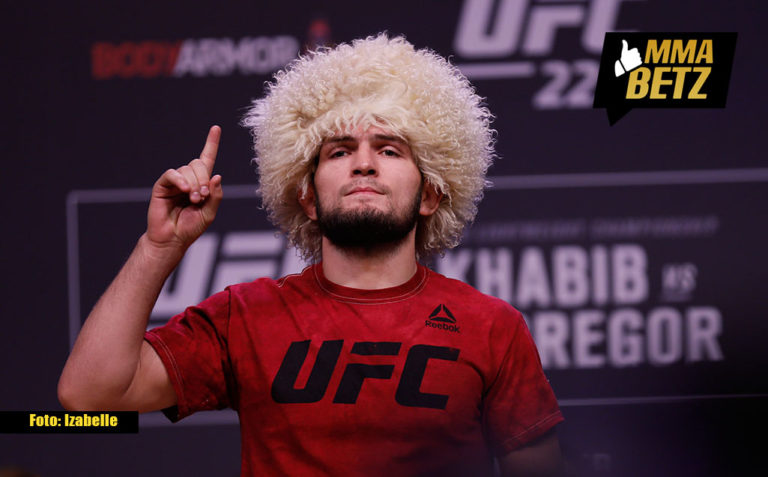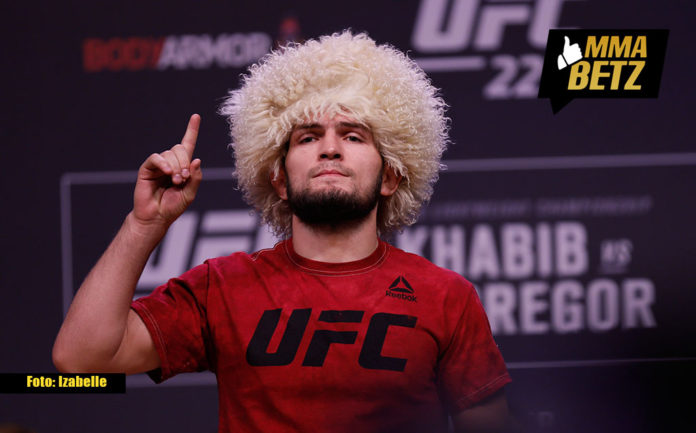 Former UFC lightweight champion Khabib Nurmagomedov says Conor McGregor was punished by a superior deity in his trilogy fight against Dustin Poirier in the UFC 264 main event.
Tied at one-a-piece, Poirier and McGregor entered the Octagon at UFC 264 to settle the score once and for all. After an explosive first round, the fight between the sport's biggest star and his arch-rival ended with a doctor's stoppage, as the Irishman was unable to continue due to a broken tibia, which he suffered late in the first frame.
Poirier vs McGregor 3
Prior to his third fight against Poirier, McGregor's trash talking was reminiscent of his war of words with Khabib before their fight at UFC 229, as he made things very personal by aiming crude barbs at 'The Diamond' and his wife, Jolie. This prompts 'The Eagle' to believe that a superior deity punished 'The Notorious' in order to teach him a lesson, he told MMA Junkie.
"[There's] always [going to] be there something superior – more powerful – than we have," Khabib said. "Sometimes when people become, 'I'm this, I can do this. I'm smart because I'm strong.' God always going to make you humble. I saw yesterday or two days ago, I saw his coach's interview like, 'I don't understand how this happened. He's a strong young, strong man and he broke his foot, I don't understand.' Everything from God. You have to become humble. When you become rich, when you become strong, when you become famous and then you think this is because of myself? God going to make you humble."
Poirier has now won three in a row since losing to Khabib in their title fight at UFC 242, and is expected to challenge reigning lightweight champion Charles Oliveira next. The former champion is backing the 32 year old Louisiana native to dethrone the Brazilian.
"I really enjoy this fight," Khabib said. "I'm really happy with Dustin Poirier. I think he deserve title shot, and I think he deserve to be UFC lightweight champion right now."
Turning Down GSP Fight
Khabib has been linked to a super fight with Georges St-Pierre for years, but talks intensified after he announced his retirement at UFC 254 last October, where he beat Justin Gaethje to successfully defend his title for the third time. Dana White chased the Dagestani for months in hopes of bringing him back, before he finally acknowledged his decision this past February.
Despite the setbacks, Dana hasn't fully given up, however. In May, Khabib's manager Ali Abdelaziz said that the UFC chief presented an extremely lucrative offer to fight St-Pierre, but Nurmagomedov said that he turned it down.
"He (Abdelaziz) sent me a message and said, 'Hey, Georges St-Pierre wants to fight with you,'" Khabib said. "I said, 'What can I do?' I don't know. I'm finished, you know? I think Georges is finished, too, you know. Let this guy be a legend. He's 40 years old and I don't understand why he has to fight. I think he has money, too. I'm finished. I'm really finished."
At 32 years old, Khabib is still very much in his prime, which is why many fans want to see him return to action, especially with a lot of fresh faces in the division, but he understands that talks of his possible comeback are going to continue for the next few years.
"I'm only 32 years old," Khabib said. "People are going to talk about this [for] maybe the next seven [or] eight years. Because for MMA, a lot of guys on the top are 37, 38, 39. They're still on the top. People are going to talk about this until that day comes I think."
What are your thoughts on Khabib Nurmagomedov's comments on Dustin Poirier, Conor McGregor, and Georges St-Pierre?
See also: