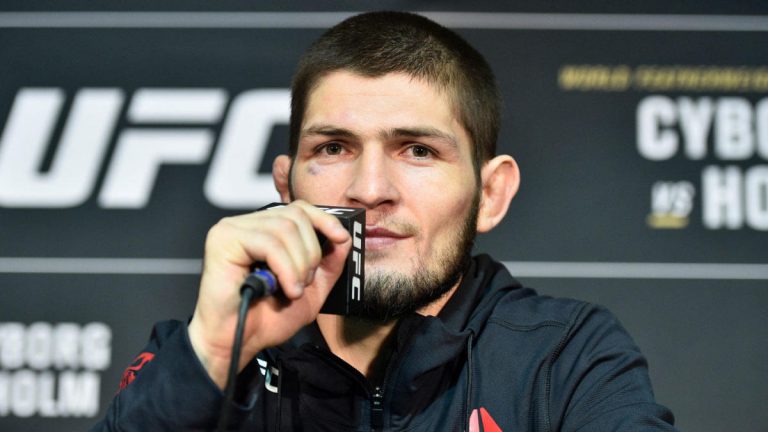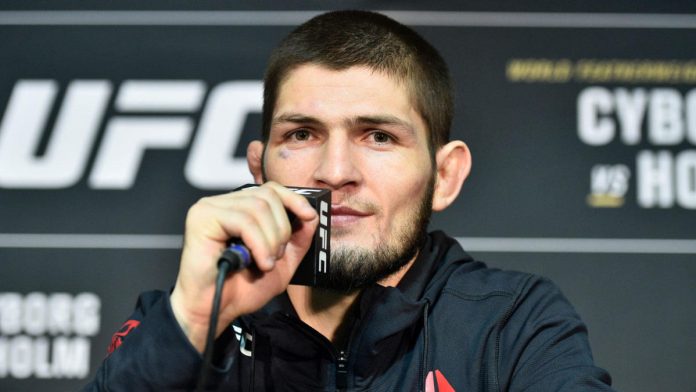 Former UFC lightweight champion Khabib Nurmagomedov believes he doesn't deserve to be called 'coach of the year' because he's still inexperienced, and has a long way to go.
Since his retirement from MMA at UFC 254, where he successfully defended his title against Justin Gaethje by second round submission, Khabib has transitioned into the world of coaching and is regularly seen cornering his teammates in various promotions. 'The Eagle' has garnered a lot of success in his coaching career already, but he believes it's still early days.
'I Don't Like This'
Speaking on the DC and RC show on ESPN, Khabib said that he doesn't like it when people call him 'coach of the year', because that title belongs to his head coach, Javier Mendez.
"Honestly, being 'coach of the year', I don't like this," Khabib said. "I don't like it because I have name, because I have hype, because of all these things, everybody calling me coach of the year but we have coach, his name is Javier Mendez. On his gym since 2010 and 2020, every year here someone champion…Last 10 years, he always have champions from his gym American Kickboxing Academy.
"With this team, with us, traveling and training with us, coaching, everywhere he stay with us and my opinion, Javier Mendez is coach of the year, not Khabib Nurmagomedov. I need 30 more years to become like him, like an experienced coach. Right now just one year ago I finished my career and this year I beginning little bit coaching and cornering my guys."
Khabib's next coaching assignment will be this weekend at UFC 267, where he is expected to corner his teammates Tagir Ulanbekov, Zubaira Tukhugov, and Islam Makhachev.
Do you agree with Khabib Nurmagomedov?
See also: