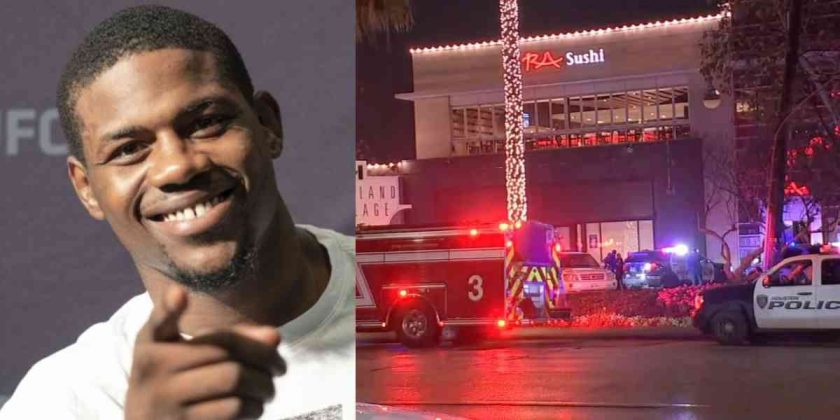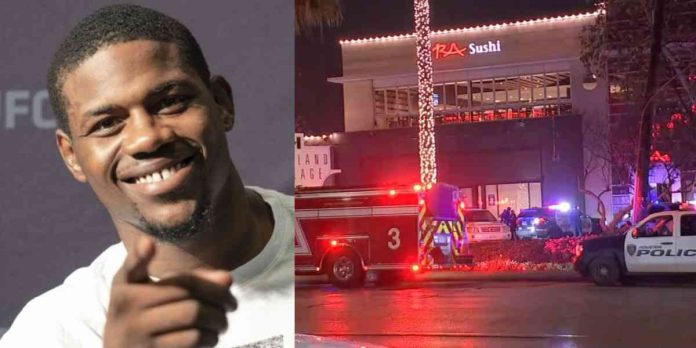 A man was taken into police custody after three people, including Kevin Holland, took him down for discharging a gun and firing it in the air at a busy restaurant in Houston, Texas.
The incident took place at around 11:30 pm Monday night at Ra Sushi restaurant, located in Highland Village. According to reports, a man took his gun out and shot it in the air at the restaurant that had around 40 to 50 people inside. The gunman was quickly neutralised by Holland and two others.
Police said that no injuries were reported from the shooting, while the shooter, whose name has not yet been released, had drugs on him.
Holland took to Twitter to inform his fans that he was okay, although he didn't share any details of the incident.
This isn't the first time Holland has done something heroic. In October last year, 'The Trailblazer' apprehended a car thief, who was trying to flee with a stolen car.
Holland, who was leaving his residence for his gym, chased the thief down and caught him after he crashed into an oncoming vehicle. In addition to that, he saved the thief from getting smashed by the car owner.
"The [suspect] hits the street, boom, hits a little trailer that's getting pulled with some lawn equipment and stuff on the back of it, so that totals the car," Holland said, while sharing details of the incident. "Once he totals the car, the guy gets out.
"I hit him with a little sweep. Get on top, knee on belly, hit him with the little Khabib scarf hold. He was like, 'I can't breathe,' so that's when I picked him up, put him on the curb. I didn't want to be like the cop with the can't breathe guy, so I was like f*** it let's just put him over here."
See also: