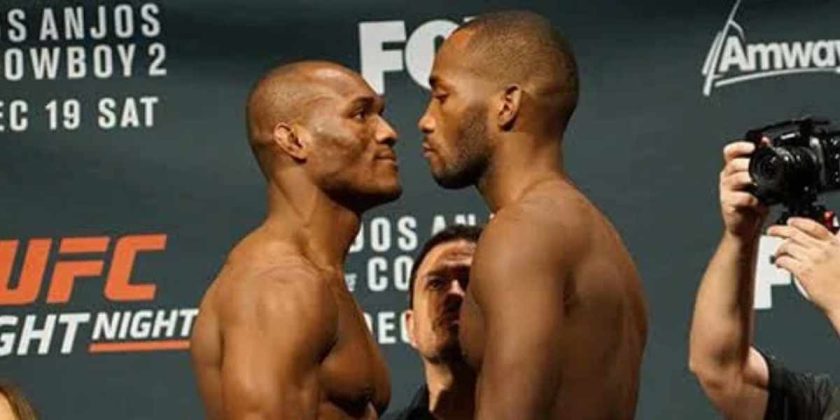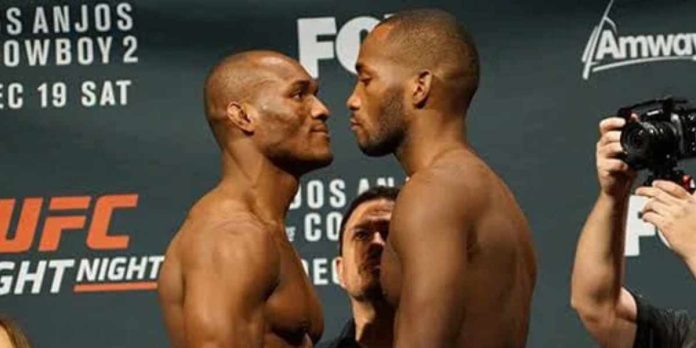 UFC welterweight champion Kamaru Usman has revealed his gameplan for his title defence against Leon Edwards, which is expected to take place in the summer.
Since becoming the champion by beating Tyron Woodley at UFC 235, Usman has successfully defended his title five times, twice against Colby Covington and Jorge Masvidal, and against Gilbert Burns. Edwards is undefeated since his 2015 loss to 'The Nigerian Nightmare', and is coming off a unanimous decision victory over Nate Diaz at UFC 263.
Kamaru Usman On Leon Edwards
Usman has grown leaps and bounds in the striking department since his first fight with Edwards, but he told MMA Junkie that he will play to his strengths against the Brit.
"Leon's definitely did what he had to do to earn this back, and I respect everything he's done," Usman said. "He hasn't lost since he fought me. After suffering that defeat, he went back, he worked on every aspect of the game and he's starting to show that every time that he steps out to compete now. Of course I got to give him that respect.
"[But] he said that if I step in there with him, I won't be striking the way that I am now, so I'll oblige. I'll give it to you, I will not strike. I am coming in to wrestle, I'm going to take him down, I'm going to beat on his face until he quits so don't expect me to strike at all. No, I'm going to wrestle, don't expect me to strike, don't expect me to strike since since I'm not a good striker. Don't expect me to strike, I'm coming to take him down and I'm going to beat his face."
Who do you think will win the rematch between Kamaru Usman and Leon Edwards?
See also: