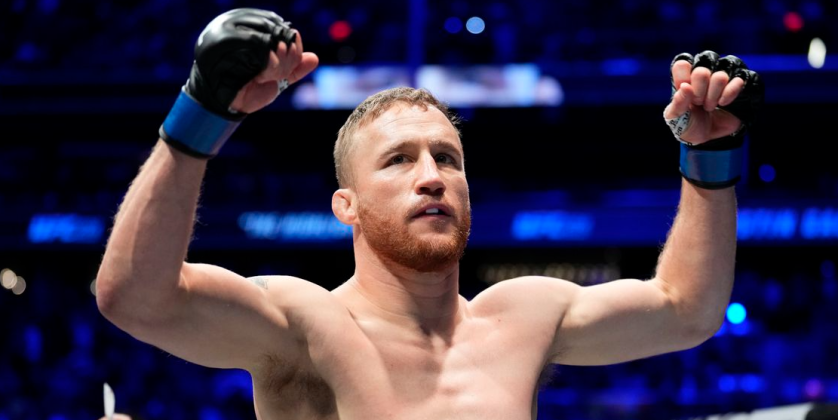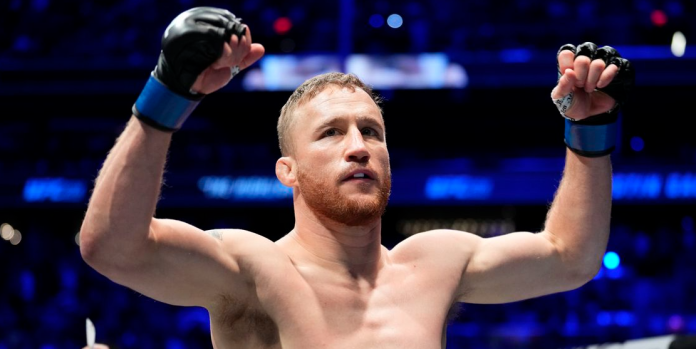 Ahead of his blockbuster lightweight bout against Rafael Fiziev at UFC 286, Justin Gaethje has said that he believes he's the most exciting fighter in UFC history.
Gaethje is looking to bounce back from his loss to Charles Oliveira at UFC 274 when he steps inside the cage at UFC 286, where he will face the high-flying Fiziev, who is one of the best strikers in the division. Throughout his UFC career, the American has produced one highlight reel performance after another. He's never had a boring fight, and in his ten bouts in the promotion, he's won Fight of the Night six times and Performance of the Night four times.
Justin Gaethje On Why He's The Most Exciting
During the UFC 286 pre-fight press conference (as transcribed by BJPenn.com), Gaethje said that he's the most exciting fighter there's ever been.
"I'm the most exciting fighter that's ever stepped in the Octagon in the history of our sport," Justin said. "Of course, I pride myself on that. I don't just believe it, you believe it. You believe it to be true. It's not on purpose, it's just who I am. It's how I compete, I'm cut from this cloth as they say. Number two and three? If Fiziev keeps it up he'll be up there pretty soon. But the most exciting fighter that I remember is Anderson Silva, back in the day. And, Jon Jones, going through the TRT era."
Fiziev is currently on a six fight winning streak, and a win would propel him into title contention. But whether he gets his shot immediately or not, the sky is the limit for the Kyrgyzstani.
Do you agree with Justin Gaethje?