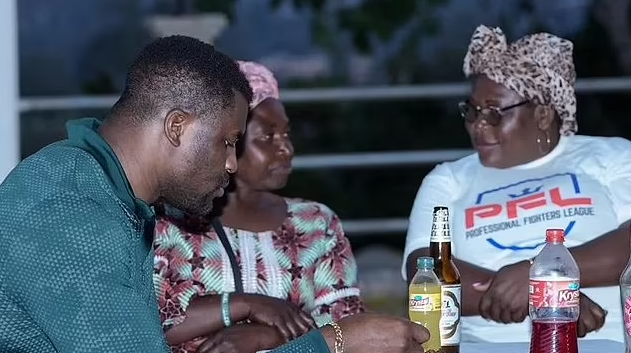 Francis Ngannou has revealed that the PFL and ONE Championship are the frontrunners to sign him after his departure from the UFC.
Ngannou parted ways with the UFC in January over a contractual dispute. The Cameroonian was offered a whopping eight-million-dollar contract, which would have made him the highest-paid heavyweight in UFC history. The former champ turned it down because some of his other demands, like sponsorship rights and health insurance, weren't accepted by the promotion.
'The Predator' doesn't have a shortage of options. He's currently in talks with Deontay Wilder over a boxing match in Africa, and he recently revealed that he has offers from top MMA promotions as well.
Francis Ngannou On His Next Move
In a recent appearance on MMA Fighting's The MMA Hour, Ngannou said that the PFL and ONE Championship are frontrunners to sign him.
"I have made a decision," Ngannou said. "Without making a done deal, I know what my next move is going to be. I know that I want to fight boxing first and then after that, I will fight MMA. I'm going to sign with one MMA promotion. I haven't made a decision on that yet, [but I'm] very close. PFL and ONE FC right now, we are very close. We will see.
"I'm going to do what I'm doing, and what is interesting about it, obviously there is huge money down here, but also, most of this deal has been viewed as a partnership, which is great for me. I feel well-respected, appreciated. It is different. It feels different."
The PFL or ONE Championship, where do you think Francis Ngannou should go?