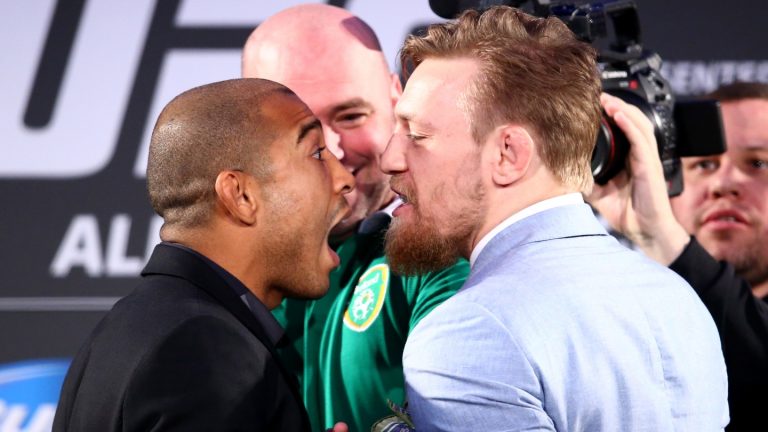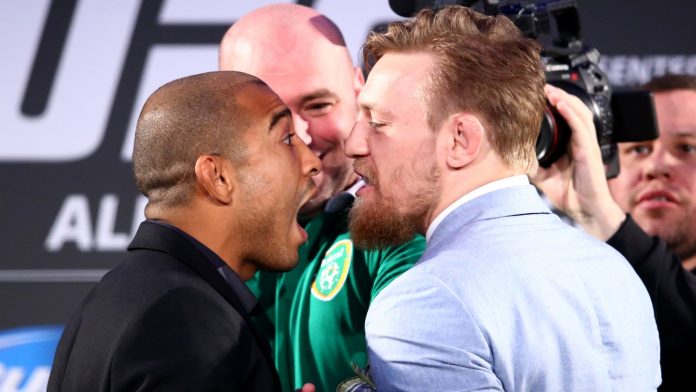 Jose Aldo has apologized to Conor McGregor for insulting him after the Irishman challenged him to a boxing match.
Aldo most recently fought Jeremy Stephens in a boxing ring, where their fight was ruled a majority draw, although the Brazilian thinks he should have won. After the fight, McGregor took to Twitter to express his willing to fight his former rival in a professional boxing match.
Thinking that 'The Notorious' was trying to rub salt into his wounds, Aldo threw crude barbs his way while speaking to the media after his boxing match against Stephens.
"Conor is an a******," Aldo said in his native Portuguese. "He only talks now because he has a fight booked, and does so to sell anything, not to actually fight. He's a son of a bitch."
Jose Aldo Sorry For Insulting McGregor
In a recent interview, however, Aldo admitted that his profanity-laden tirade was in the heat of the moment, and he later apologized to McGregor for being mean.
"I was a little heated," Jose Aldo said. "I had just re-watched the match in the locker room and I had won, everybody said it, and right after that a reporter asked me [about McGregor's comments], and I hadn't seen what Conor had said. I called him names, laughed a lot, because of that. But when I got to Brazil, I messaged him apologizing because I saw it wasn't his intention to challenge me, he was trying to give me a push. I misunderstood [his intentions]. But we're cool again. Conor is my friend. I wish him all the best."
McGregor last fought at UFC 264 in 2021, when he lost to Dustin Poirier. He will likely lock horns with Michael Chandler at the end of the Ultimate Fighter seasons 31 next.