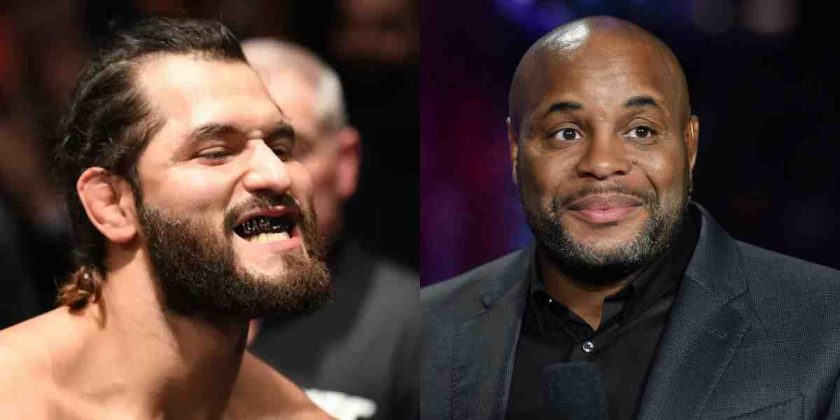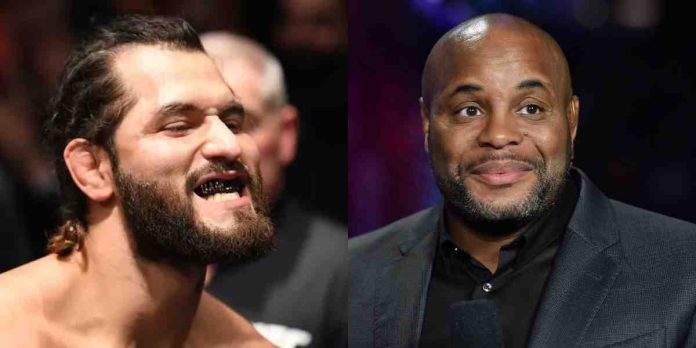 Jorge Masvidal has fired back at Daniel Cormier after he suggested that newly crowned UFC welterweight champion Leon Edwards should simply ignore 'Gamebred's' call for a title shot.
After Edwards shocked the world by dethroning Kamaru Usman as the welterweight champion at UFC 278, Masvidal took to social media and called out the newly crowned champion, reminding him that they have unfinished business courtesy of their backstage altercation at UFC London 2019.
Edwards repeatedly called for a fight to settle the 2019 incident, but Masvidal didn't pay much attention to his callouts and pursued other opportunities. 'Rocky' is still very much willing to lock horns with the Miami native, he told reporters during the UFC 278 post-fight press conference, but Cormier believes he should simply ignore his arch-rival.
Daniel Cormier On Jorge Masvidal
Speaking on his DC & RC show on ESPN, Cormier said that Masvidal is only calling Edwards out now because he's the champion, therefore the new 170 pound king should do the wise thing and ignore him.
"Bro, don't fight him," Cormier said. "Because for two years, when he was the man, he could not say your name. Now all of a sudden he's like 'if you become the champ,' he wants to put an end to this thing? He should not fight Jorge Masvidal. He literally should just big league him and not even say his name. Because why would you do that when a guy snuck you backstage but then never fought you? Now all of a sudden, you're the man and he wants to fight you. I like Jorge Masvidal a lot. He's a really good dude, but it's like, come on, Jorge. We've got to do better than that."
Masvidal didn't mince his words while responding to Cormier through a series of tweets, in which he claimed that 'DC' was speaking against him because he refused to appear on his YouTube show.
Cormier responded by saying that he has no beef with Masvidal and that he believes the tweets were posted by his manager, Malki Kawa.
Do you think Jorge Masvidal deserves to fight for the title given his history with Leon Edwards?