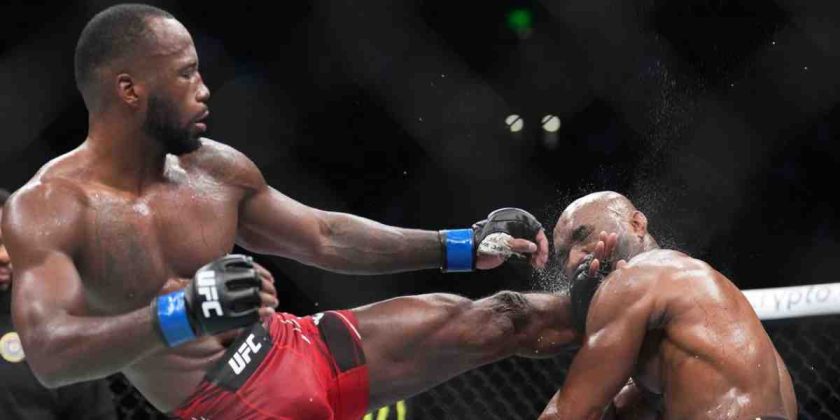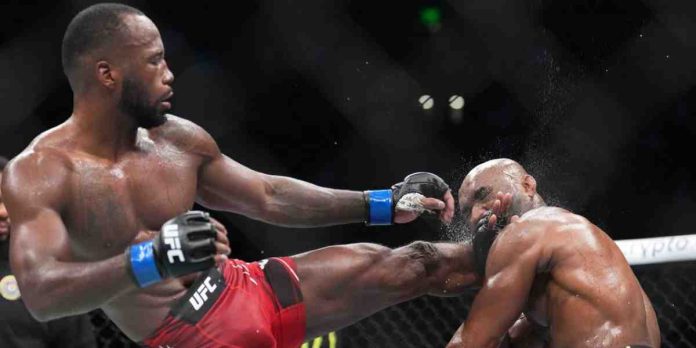 Newly crowned UFC welterweight champion Leon Edwards has credited his team for his win over Kamaru Usman in the UFC 278 main event this past weekend.
Edwards started off really well in the first round, where he became the first person to take Usman down and even outstruck him on the feet. The Brit's perfect start turned into a race against time from the second round onwards however as the Nigerian pushed the pace, taking his opponent down and controlling him on the mat until the challenger made his 'Rocky' story come to life with a head kick KO in the final minute of the fight.
Much of the credit for Edwards' victory is being given to his coaches, who were caught on camera after the end of the fourth round telling their pupil he was down 3-1 and that he needed to "stop feeling sorry for your f***ing self!"
Leon Edwards Credits His Coaching Staff For Win
Speaking to MMA Fighting's The MMA Hour, Edwards credited his corner for motivating him to snatch victory from the jaws of defeat.
"I was getting worried, for sure – 100 percent," Edwards said. "The moment was so big for me, and it's just my luck for that to happen. I thought, 'Man, there's no way this can happen, that it can play out like this.' I said it all week, I feel like this is my moment. God brought me to this point to make this happen. That's what kept playing in my head, there's no way God brought me here for this just to go to decision and finish like this. I had to just stay focused and listen to my team. Great motivation. They knew how to press my buttons, and they kept me in there and got the finish.
"It's been like that before but not that intense. It's been like that before in training and other stuff. … I wasn't feeling sorry for myself. I was feeling — it's hard to explain it. I wasn't feeling sorry for myself, I was thinking, 'There's no way this is playing out like this.' I think he could tell by my face, based on what he said. 'Stop feeling sorry for yourself. Keep trying, mate. You more than deserve to be here. You can beat this guy. You can do it, so just go out there and do it.'"
How long do you think will Leon Edwards' reign as the welterweight champion last?