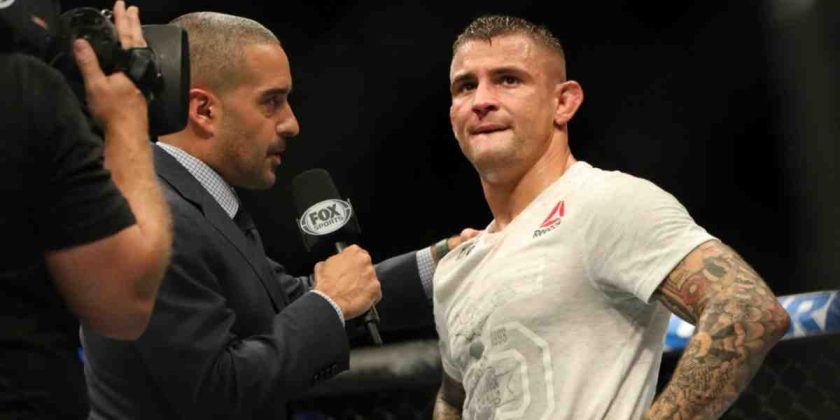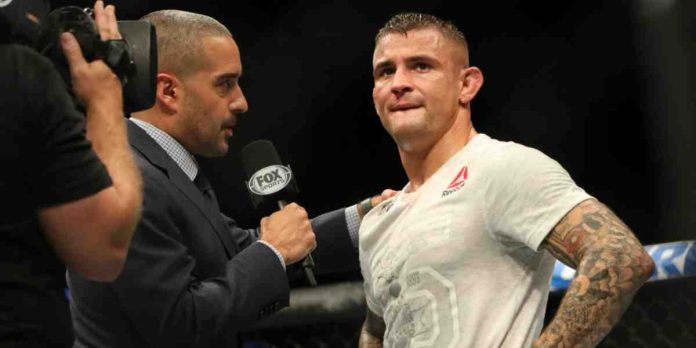 Jon Anik has explained why he believes Dustin Poirier is one of the greatest lightweights of all time, despite not winning the undisputed 155 pound crown.
Poirier has fought the who's who of the UFC lightweight division, holding wins over former champions like Eddie Alvarez and Conor McGregor, as well as two-time featherweight champion Max Holloway, who he beat to win the interim lightweight title. 'The Diamond' failed to unify the titles however as he was submitted by Khabib Nurmagomedov in the third round of their title fight at UFC 242. His second shot at the title came against Charles Oliveira, but he was again submitted in the third round at UFC 269.
Jon Anik On Dustin Poirier
Despite not winning the title in his career thus far, Poirier is considered one of the all-time greats. Speaking to MMA Fighting, Anik cited his most recent win against Michael Chandler at UFC 281 to explain why that is the case.
"Dustin Poirier is incredible, and I don't think he needs an undisputed UFC lightweight championship to prove any sort of greatness," Anik said. "Chandler was a difficult matchup [for Poirier] in a lot of respects. Michael Chandler's explosivity is a problem for a lot of people, and maybe if Chandler makes a little bit of a different decision at times in this fight, the narrative flips.
"Dustin Poirier's ability to recognise when he's hurt, bite down on the mouthpiece, and then, obviously, his skill set is such that he as able to submit a guy in this setting, his ability to rise to the occasion, and then just the attitude after the fact to tell Michael Chandler — however respectfully or not — that this is his house, the Octagon, which he's essentially competed 30 times. Huge night for Poirier in proving that his UFC body of work counts for a whole lot, and obviously I have buckets of respect for Chandler in defeat."
Do you agree with Jon Anik?