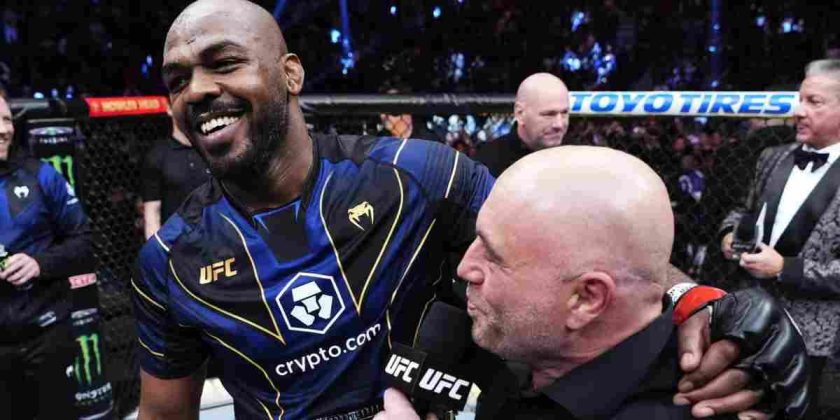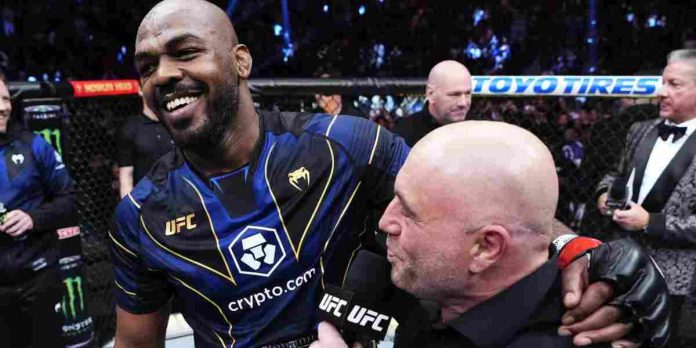 Joe Rogan has explained why there's no fighter that comes close to UFC heavyweight champion Jon Jones.
Jones made a successful return to fighting after a three-year layoff, beating Ciryl Gane in the first round to win the vacant heavyweight title at UFC 285. Prior to that, the New York native had beaten the best fighters of their generations at light heavyweight for over a decade, winning the title twice. His only career loss came at the hands of Matt Hamill by disqualification, which many including Rogan believe technically makes him undefeated.
Joe Rogan on Jon Jones
But even if one takes into consideration his disqualification loss, Jones' body of work is enough to put him ahead of everyone else in the GOAT debate, Rogan said in a recent episode of 'The Joe Rogan Experience' podcast (as transcribed by MMA Fighting).
"Jon Jones is the GOAT," Rogan said. "Now, it's undeniable. There was all this debate until he submitted Ciryl Gane and became the heavyweight champion. No one can f*** with that.
"You can't accidentally beat Jon Jones. He's GOAT over everybody now. Khabib [Nurmagomedov] is in the conversation, 'Mighty Mouse' [Demetrious Johnson] is in that conversation, too. The only problem is — besides [Henry] Cejudo and a couple of other guys like [Joseph] Benavidez, he [Johnson] was not dealing with guys that were of the caliber of guys that Jon Jones was facing. He was facing the elite of the elite and he never f***ing lost even when he was doing coke and he wasn't even training. That's how goddamn good Jon Jones is."
Do you agree with Joe Rogan?