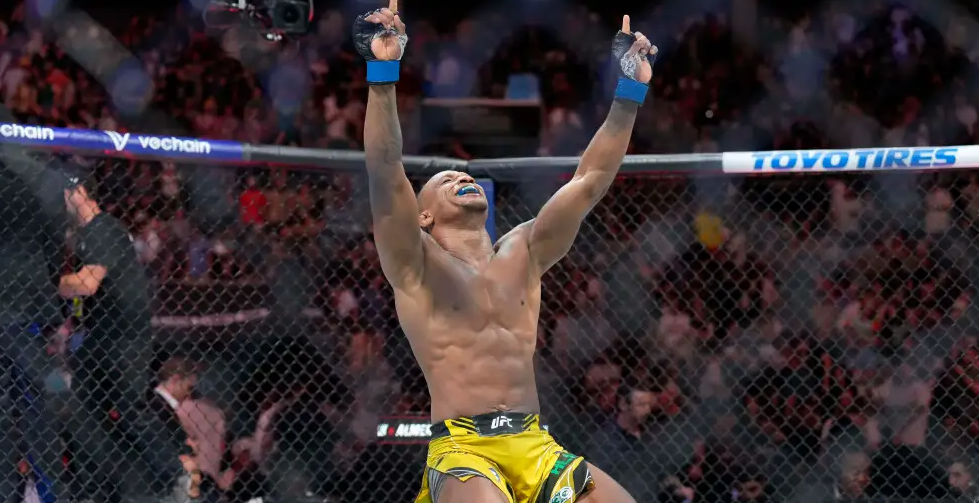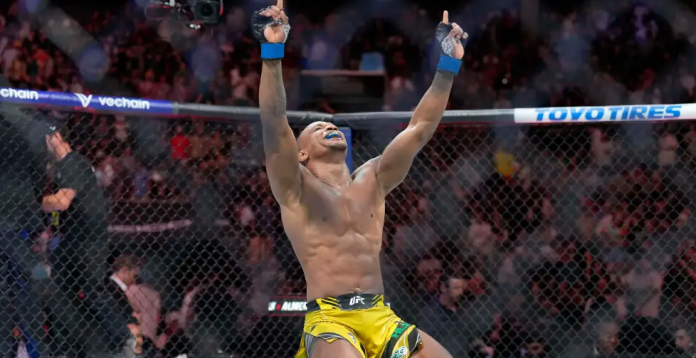 Jailton Almeida has called out Tai Tuivasa after securing the biggest win of his career against Jairzinho Rozenstruik at UFC Charlotte.
Almeida, who improved to 5-0 in the UFC, is the most exciting prospect in the promotion's heavyweight division, with an exceptionally well-rounded skill set. Three of his five wins have come by submission and two by technical knockout, and he has absorbed only two strikes in five fights, which is a jaw-dropping stat.
Jailton Almeida Calls Out Tai Tuivasa
In his most recent fight, Almeida showed his world-class skill set by taking Rozenstruik down with a double leg and smothering him, before taking his back and choking him out in under four minutes to secure another impressive win. During the UFC Charlotte post-fight press conference, he called out Tuivasa.
"I want Tai Tuivasa," Almeida said. "Either he comes to Brazil and feels the energy down there, or perhaps go to Abu Dhabi, where I heard he actually does his camps. So no worries, we can do that. We'll make the effort and go to him."
While Tuivasa is who he wants next, the Aussie is simply a means to his ultimate goal, which is to fight against heavyweight champion, Jon Jones. While 'Bones' would be a tough fight, 'Malhadinho' believes he has the skills to take him out.
"This fight would be very difficult for me," Almeida said. "Jon Jones is a complete fighter, everybody knows that. He's very versatile in everything he does. I'd let things go and focus on his weak spots to catch him. Study the fight early on and try to do my thing to finish the fight."
Who would win a potential fight between Jailton Almeida and Tai Tuivasa?