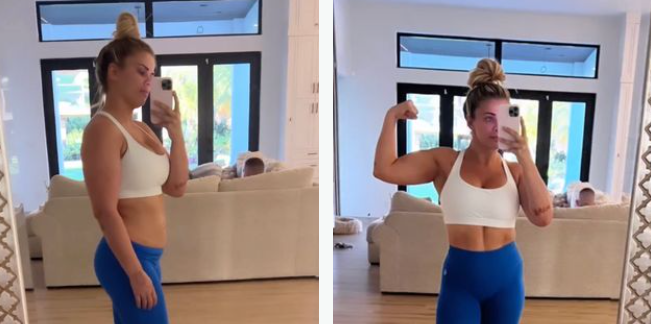 Paige VanZant has clapped back at her critics after she was fat-shamed for gaining more than 20 pounds in recent weeks.
VanZant, who most notably competed in the UFC, has been out of action for several months with her most recent fight coming in Bare Knuckle Fighting Championship. Despite no updates on her fighting future, VanZant regularly updates fans about her daily life with her husband Austin Vanderford on social media.
Recently, VanZant received hateful comments from trolls who body-shamed her over her physique in recent weeks. In an Instagram post, the 29-year-old clapped back at her naysayers, saying that she is done pleasing people.
"Dear haters, I f***ed up! I have been really good at putting my best self forward. Making sure the world sees the 'prettiest' side of me. Where I fell short is that I never showed the true me. Until now. The truth is, yes, I have gained a lot of weight, probably 20+ pounds but I also gained strength, power, muscle, and a f*** ton of happiness. I see every single comment on my YouTube channel about how I look pregnant, obese, fat as f***, and won't be able to fit through a door soon.
"But one thing I have always remembered. Happy people ain't haters and haters ain't happy. So all you haters out there keep on commenting, you're only growing my platform. And I promise from this day forward to show the real me, forever. The fat me, the broken me, the skinny me, and the happiest f***ing version of me I have ever been."