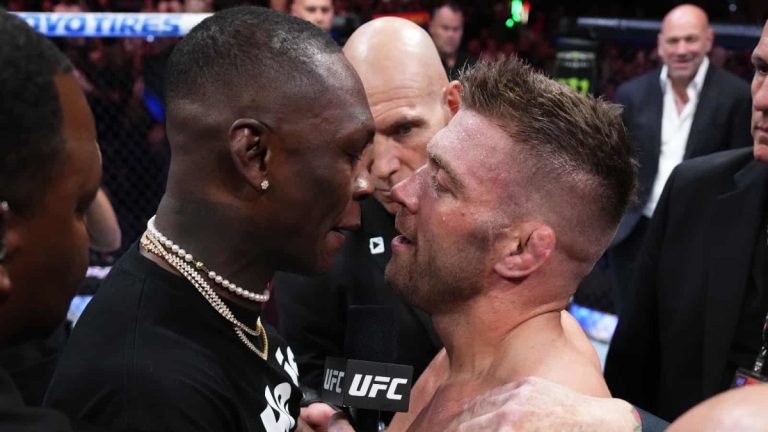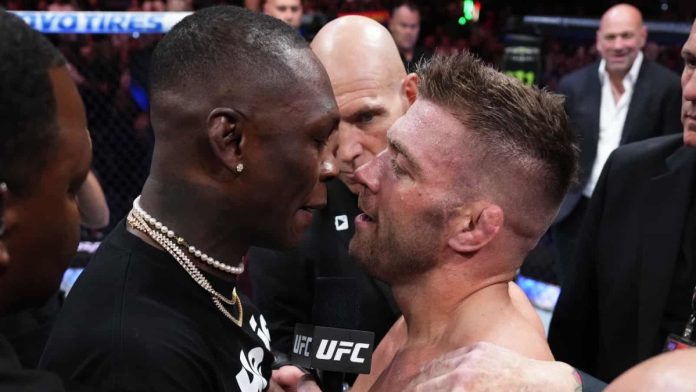 Eugene Bareman believes Dricus Du Plessis took his middleweight title shot for granted.
Du Plessis, who scored the biggest win of his career against Robert Whittaker at UFC 290, was offered to fight Israel Adesanya for the middleweight title at UFC 293, but the South African declined the opportunity, citing an injury.
More so, a three-month turnaround for a title fight wasn't reasonable for Du Plessis, which is why the UFC replaced him with Sean Strickland, who will now face the champ in Sydney in September.
Did Du Plessis shoot himself in the foot?
"The problem with them is they've had an injury and it's been a bad injury," Bareman said while speaking to Submission Radio. "So what? You've taken your shot for granted. You think you're gonna get it again. But you don't know what this machine does. You don't know the UFC. You don't know what they do. You don't know how they twist and turn things.
"Never feel comfortable with where you are. If there's something in front of you that you've been working for your whole life, don't think for a minute that it can't be taken away just like that. He had it and he let it slip. So, they can't be sitting comfortably thinking that they've got the next shot. Because they don't. I know this sport. The fact is they don't. They did. They never took it and now they should not be sitting comfortably thinking they got the next shot because in this sport that's just not true."
Will Dricus Du Plessis regret his decision?