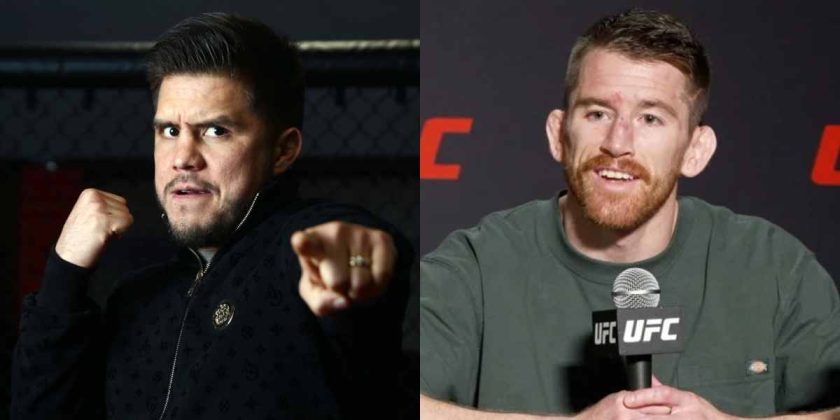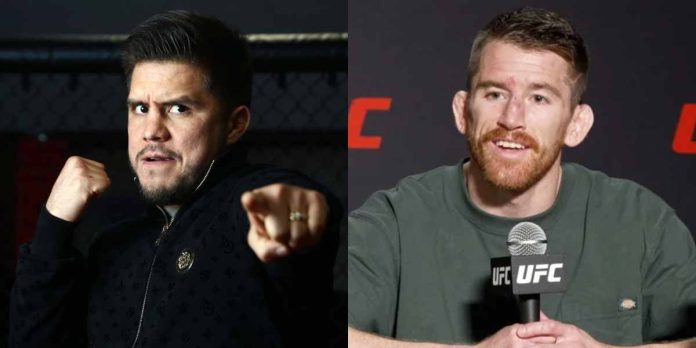 Cory Sandhagen has explained why he thinks former two division UFC champ Henry Cejudo doesn't deserve a bantamweight title shot.
Cejudo announced his retirement after a successful title defence against Dominick Cruz at UFC 249 in 2020, and will make his return to fighting after nearly three years to challenge reigning champion Aljamain Sterling at UFC 288.
Cory Sandhagen On Henry Cejudo
Speaking to the media ahead of his fight against Marlon Vera at UFC San Antonio (as transcribed by MMA Junkie), Sandhagen said that Cejudo shouldn't be getting a title shot after a three-year lay-off.
"I guess I'm OK with it," Sandhagen said. "I do think that you shouldn't be able to pop out of retirement and then just fight for a belt. That seems a little bit lame to me. You shouldn't have returned in the first place if that was the case. That's my opinion on it. As long as I'm not the one competing against Cejudo for the next title shot, which I don't feel like I am, I could [not] kind of care less."
Although he doesn't think Cejudo deserves a title shot, Sandhagen is still looking forward to the fight, which he thinks will be very competitive.
"That's actually a really interesting fight," Sandhagen said. "You get two guys who are really good at wrestling, and usually what you get is a not-so-good kickboxing match, which could be what it is. But I also could see Cejudo using his takedowns just to nullify close rounds."
Sandhagen will take on Marlon Vera in a top five bantamweight clash against Marlon Vera at UFC San Antonio this weekend.
Do you agree with Cory Sandhagen?