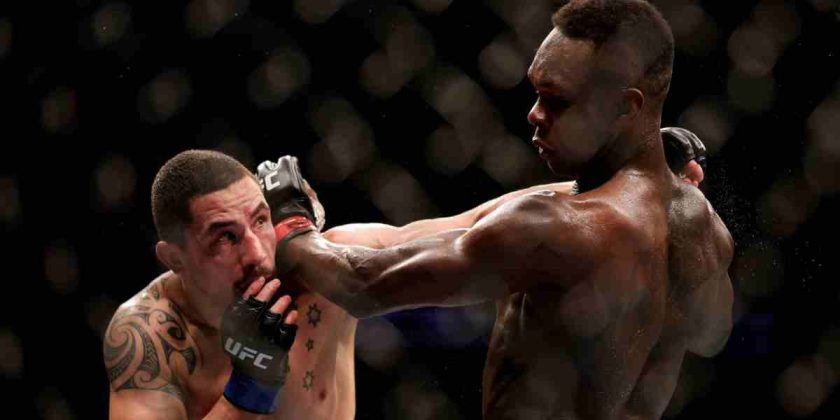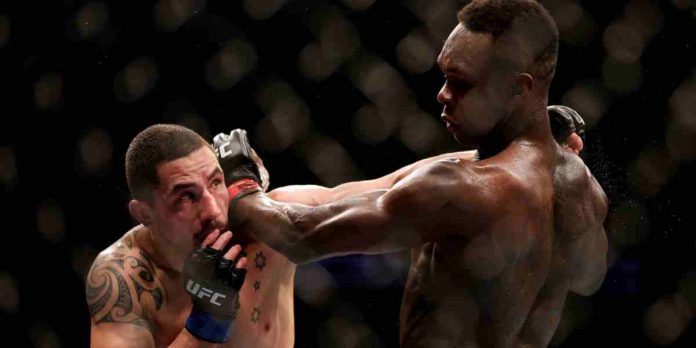 Having already beaten him twice, UFC middleweight champion Israel Adesanya isn't interested in a third fight against Robert Whittaker.
Adesanya captured the middleweight title by knocking out Whittaker in the second round of their grudge match at UFC 243. Their second fight was a lot closer, but 'The Last Stylebender' still managed to bag a unanimous decision win at UFC 271.
Whittaker, who is scheduled to face a tough test in Marvin Vettori at UFC Paris in September, wants another go at the champion. The Aussie believes a third fight against Adesanya is inevitable and he still has what it takes to defeat the Nigerian-New Zealander.
"It's inevitable for another fight down the line. There's definitely going to be another fight down the line. I'm the best middleweight in the world," Whittaker said in February.
Israel Adesanya On Robert Whittaker
During a UFC 276 pre-fight press conference (as transcribed by MMA News), Adesanya said that Whittaker should try his luck at light heavyweight because he prefers fresh challenges like Jared Cannonier, who he is scheduled to fight at UFC 276, and his nemesis Alex Pereira, who fights Sean Strickland in a potential title eliminator on the same card.
"Bobby, he's a great fighter, I'll give it to him, he's a great fighter," Adesanya said. "But I know how that book ends. I've read that book twice already. First time was a quick read, second time was little bit longer. I mean, he's probably going to be at the top for a while, but if we fight again, I know how that book ends. So, that's why I'm excited about this next fight, new blood, someone I've never fought.
"If he wants to, he should go up to 205, see what that's about, maybe try there for a little bit. But yeah, I've read that book already, and I don't like reading the same book over and over again."
Who do you think will win the middleweight title fight between Israel Adesanya and Jared Cannonier at UFC 276?