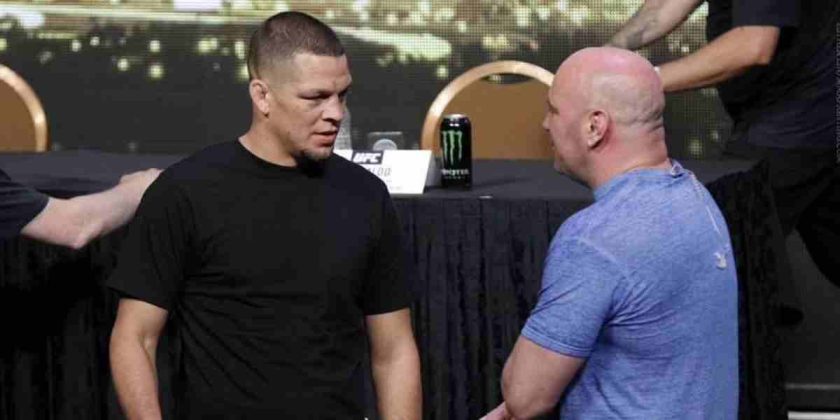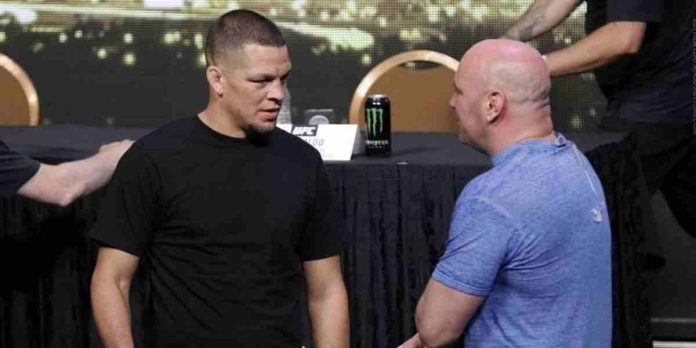 Dana White has said that a boxing match between Nate Diaz and Jake Paul "makes sense" amid the Stockton native's contractual dispute with the UFC.
Diaz has a single fight left on his current deal and wants the UFC to either let him fight out his contract or release him because he has bigger things to do, for instance, fight Paul in a boxing ring.
Dana White On Nate Diaz
In an interview with The Mac Life (as transcribed by MMA Fighting), Dana said that the UFC is trying to figure out what's next for Diaz, but he 'probably' should fight Paul.
"I mean, I like Nate. Let's be honest, Nate's won one fight in the last five or six years," Dana said. "You know? When these guys get into these positions, you've got guys that have been with us for a long time, that we respect, that we care about. You know, you've got Cerrones and Anthony Pettis before he left, and you've got Nate Diaz and Nick Diaz is still under contract with us. So you want to be fair to everybody, you want to do the right things or whatever. Nate Diaz isn't going to come in and fight Kamaru Usman.
"So listen, we're trying to do the best we can. We're trying not to s*** on anybody and disrespect anybody, but it's not like we're talking about Kamaru Usman here. We're talking about Nate Diaz. Nate's won one fight in five years, so we're trying to figure this thing out with him. He probably should go on and fight Jake Paul. That's a fight that makes sense."
Paul responded by saying that he's ready to fight Diaz in the UFC if Dana promises better pay and healthcare for his fighters.
Diaz responded by demanding his release.
Who do you think would win a potential boxing match between Nate Diaz and Jake Paul?