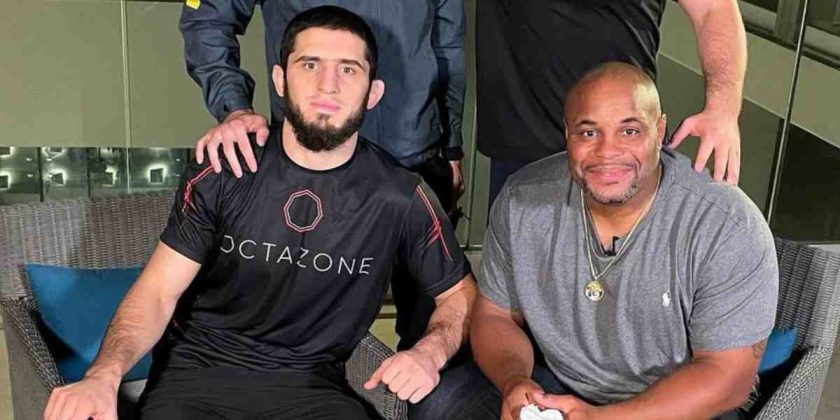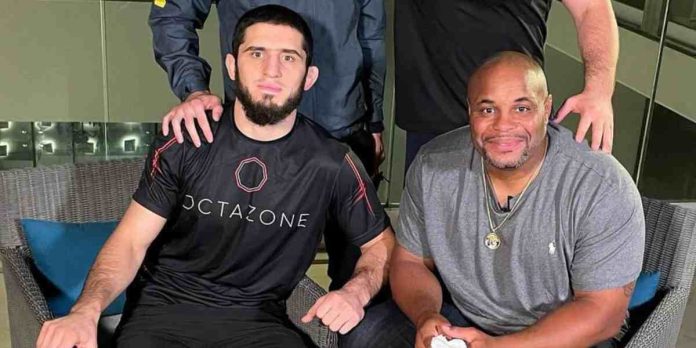 Daniel Cormier believes Islam Makhachev deserved to be the pound-for-pound king after his victory against Alex Volkanovski at UFC 294.
Makhachev secured an impressive knockout victory against Volkanovski at UFC 294, where he successfully defended his lightweight title for the second time.
Prior to their bout, Volkanovski shared the number one spot in the pound-for-pound rankings with Jon Jones, but following the recent rankings update, the Dagestani improved one place to number two, whereas Volkanovski fell two places to number three.
Cormier thinks Makhachev deserved the number one place.
"The way he was able to separate himself from Alex over the course of eight months — special," Cormier said following UFC 294. "It was awesome to watch. He's the best. Now people will start to wonder if he will be a better world champion that Khabib, if he's going to be the greatest lightweight of all time.
"I don't know (if) that's going to happen… There's work to be done for Makhachev to be considered the greatest of all time," Cormier continued. "But what can't be denied is that he is now the number one pound-for-pound fighter in the world, and why? because of the person that he just beat and the fashion that he just beat (him)."
Jones is set to defend his title against Stipe Miocic at UFC 295 on November 11, when a victory could further secure his number one pound-for-pound ranking.
Do you agree with Daniel Cormier that Islam Makhachev is the rightful pound-for-pound king?