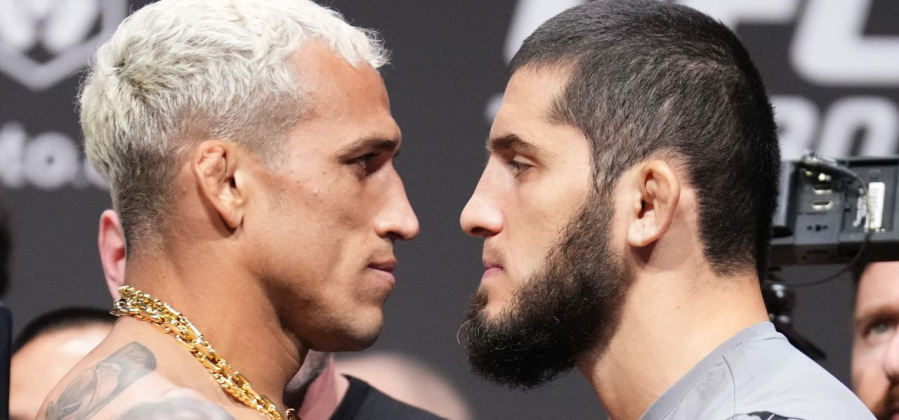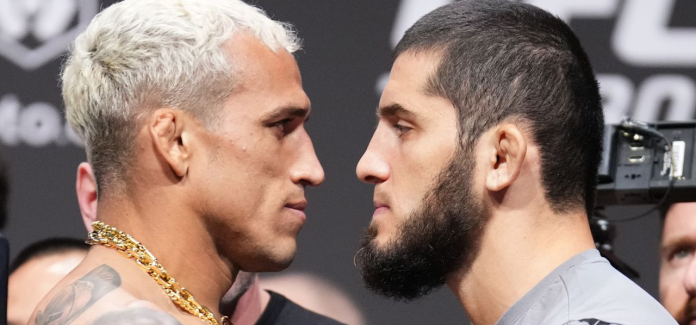 Islam Makhachev's coach Javier Mendez has revealed that they are anticipating a tougher version of Charles Oliveira to show up at UFC 294.
The highly-anticipated rematch between Oliveira and Makhachev will be held at UFC 294, where the Brazilian will do everything in his power to reclaim what he believes belongs to him.
The two first fought at UFC 280, where Oliveira lost in the second round after the Russian choked him out with an arm triangle to win the vacant lightweight belt.
Both Oliveira and Makhachev have secured a victory each in separate fights since their initial showdown. Coming off an uber-impressive victory against Beneil Dariush at UFC 289, Mendez believes that Oliveira will be better prepared and focused than their previous encounter.
"The fire in Oliveira," Mendez said while speaking to Lord Ping. "He's going to be more motivated than ever because he misses being the champion, he misses that limelight, and his fight with Dariush told you that, that he's serious. He did things to Dariush that we didn't think was going to happen. He just totally destroyed him everywhere. So this is a guy more determined than ever. I'm not saying the first time around he underestimated Islam, he did not. But I think he might have been more confident than he should of, so this time around he's not going to be overconfident, and he knows Islam is the most dangerous guy he's fought."
Makhachev most recently fought at UFC 284, where he defended his title by beating UFC featherweight champion Alexander Volkanovski in a closely contested affair.
Who do you think will win the rematch between Islam Makhachev and Charles Oliveira at UFC 294?