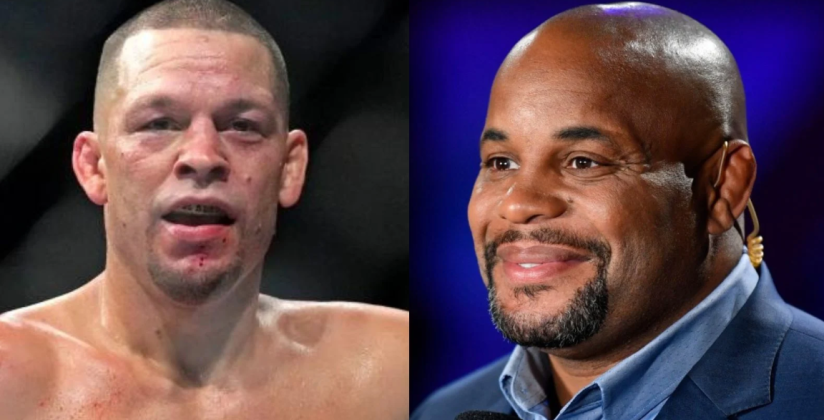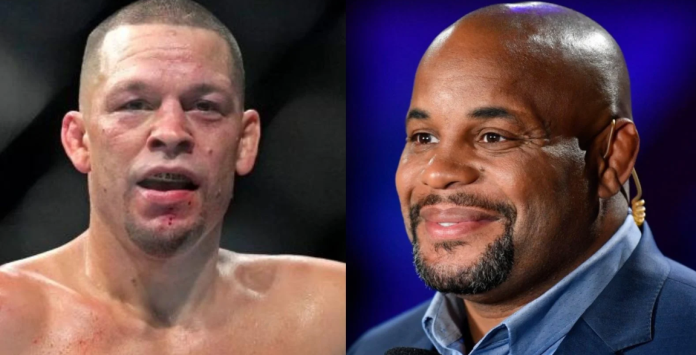 Daniel Cormier has given his thoughts on Nate Diaz's most recent street fight, where he slept a TikToker with a guillotine choke.
Diaz was involved in a bar fight that spilled out to the streets of New Orleans, where the UFC legend was attending a boxing event to support his teammate. In a video that spread like fire on social media, Diaz was seen choking out Tiktoker Rodney Petersen, whose claim to fame is his resemblance with Logan Paul.
Arrest warrants for Diaz were issued on Monday and he turned himself in a couple of days later, although he was released after posting a $10,000 bond.
Daniel Cormier On Nate Diaz
Speaking on his YouTube channel, Cormier said that he doesn't understand why civilians would provoke professional fighters, and then go on to sue them when things go wrong.
"I've been a little peeved," Cormier said. "Especially with the news that 1, a warrant has been put out for Nate Diaz, and also, the guy's trying to sue him… Where in the world do you take a guy that's known for being dangerous and you choose that guy as the guy you have an altercation with? Especially when the guy in Nate Diaz has a history of defending himself… When you pick a fight with Nate Diaz, he's going to fight you, wherever you are… So when you play the game, you get some pretty shitty prizes."
Diaz parted ways with the UFC last year and is scheduled to face Logan Paul's brother Jake Paul in a professional boxing match on August 5th, although the UFC legend's legal troubles may put the fight in jeopardy.
Do you agree with Daniel Cormier?