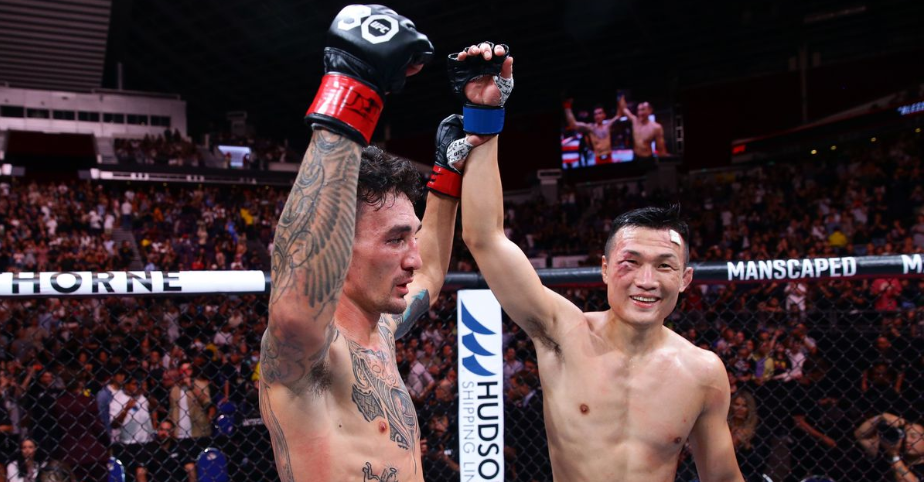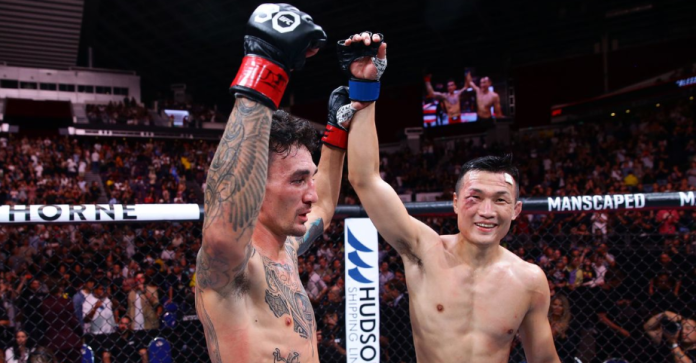 The Korean Zombie has revealed that he recently received a heartwarming gift from former UFC featherweight champion Max Holloway.
The two featherweight legends locked horns at UFC Singapore, where TKZ was knocked out in the third round. After the fight, Chan Sung Jung took off his gloves and announced his retirement. Unfortunately, one of his gloves was snatched by someone in the crowd as he walked back to his dressing room.
Angered by the greedy fan's actions, TKZ threw his other glove into the crowd as well in the heat of the moment. Nonetheless, TKZ recently disclosed that he has recovered the glove he tossed into the crowd, courtesy of a kind fan.
In addition to that, Holloway has sent him his gloves as well.
"Luckily, the glove that I threw into the crowd was picked up by a Korean fan," Jung shared this news on his YouTube channel. "The Korean fan reached out to me, he actually lives overseas so when he comes back, he promises to drop by at my gym and return the glove. I am deeply grateful and will give a gift in return.
"But the most important thing I want to mention today is before my retirement glove was returned to me, another great gift found its way to my gym. These gloves were sent to my gym. Do you recognize them? Some of you might have already guessed, these gloves are taped red. Max Holloway sent me his gloves as a gift. If you're a fighter, you'd probably know how much retirement gloves mean to a retired fighter, especially for me, who's never got around to getting the belt. So Max knows exactly how much it means for me to keep the glove that was used in the fight."
Jung and Holloway fought not long after Hawaii was hit hard by the Maui wildfires. So, in order to pay Holloway back for his kindness, TKZ has decided to donate $20,000 to the Maui Food Bank. He has also invited Holloway to visit him in South Korea someday.