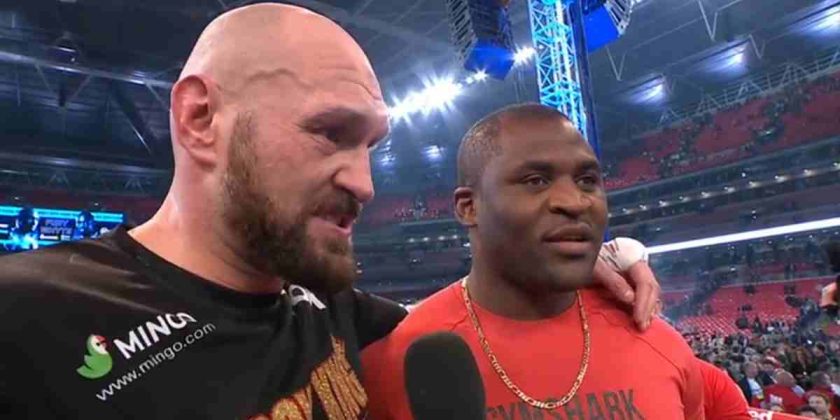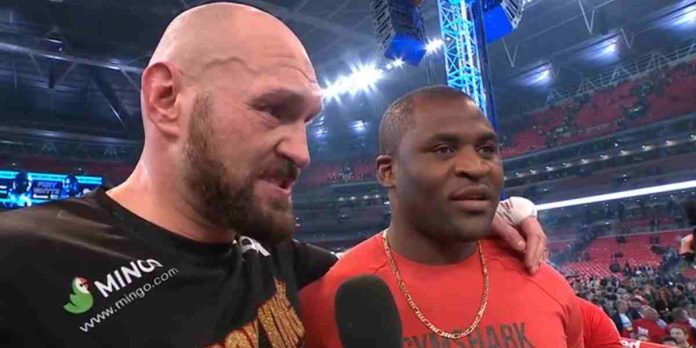 Francis Ngannou has warned Tyson Fury against underestimating him.
Ngannou will face Fury in a boxing showdown for the ages in Saudi Arabia in October. The professional boxing bout will be fought under standard rules, and the fight will be added to their official records. For the Brit, it's a high-risk and low-reward fight, and the Cameroonian wants him to understand that.
"He has said a lot of things," Ngannou told TMZ (as transcribed by MMA Junkie). "He better just get ready for Oct. 28 because if he's not taking this seriously, I think he might get surprised and get some regret for his life. I'm coming for all. This is my moment, this is my life, and this is what I've been waiting for.
"The boxing dream I've been having since I was a kid, even long time before I discovered MMA, this is it: fighting the boxing champion, the belt might not be on the line, but he is the reigning champion, and this is the dream. So I'm coming for everything."
Ngannou has a knack for doing the unthinkable and the fact that he hits like a Ford Escort at full speed should make Fury extra cautious when the two lock horns in the ring. As good as Fury is, Ngannou thinks one miss, and it'll be curtains for 'The Gypsy King'.
"I have some knockout power," Ngannou said. "It will be crazy if you walk to somebody like Tyson Fury, just counting like, 'Oh, I have knockout power.' I'm going there to box. I'm walking into this fight as a boxer, and I'm impressed to see how people are counting me out of this. It also gets me excited. One more thing that they keep doubting on me, and as usual, I might keep proving them wrong."
Will Francis Ngannou pull off the upset against Tyson Fury?