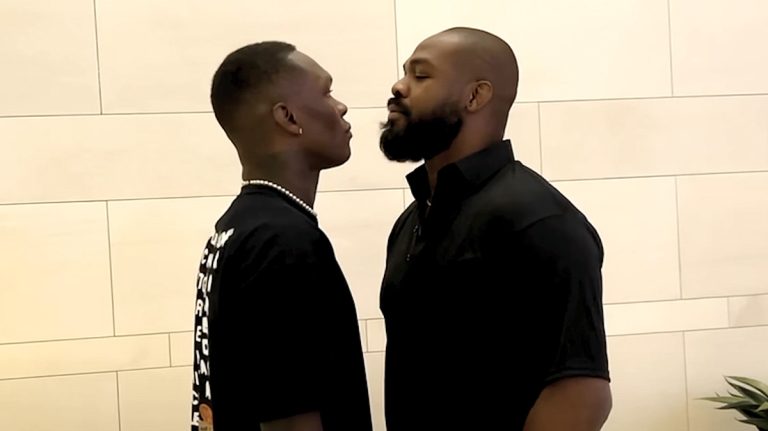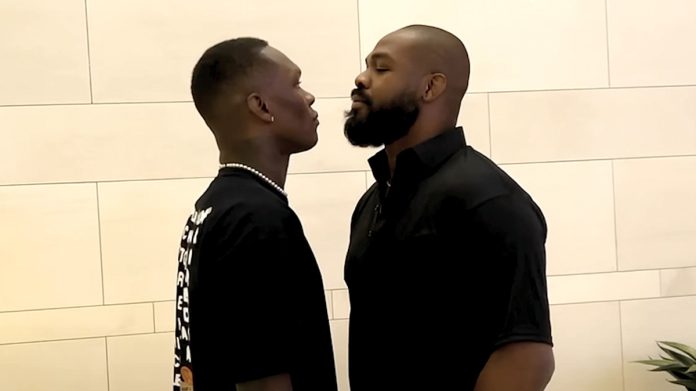 UFC veteran thinks UFC middleweight champion Israel Adesanya has surpassed his heavyweight counterpart, Jon Jones.
Adesanya is coming off a knockout victory against Alex Pereira at UFC 287, and was recently seen pulling off one of the most iconic pre-fight promos ahead of his middleweight title defense against Dricus Du Plessis, when the two came face-to-face inside the cage at UFC 290.
Thanks to his performances inside the Octagon and his showmanship, Chael Sonnen believes Adesanya has surpassed Jones, who despite being technically undefeated, with two titles to his name, never truly played the game the right way.
"Jon Jones and Izzy, they've got this weird thing going back and forth," Sonnen mused recently on The MMA Hour. "They're not going to fight. They're separated not by one weight class, they're [separated] by two weight classes. Well, wrong — there's still a fight going on. They both want to claim that they're the best and they're both getting a lot of people to say that they are. That's how this is going to be settled through history. It's going to be settled by the people in a popular opinion.
"Izzy's beating him. What Izzy did [at UFC 290] and the attention that Izzy can command, and the hype that Izzy can command, the checks that he gets, the money and the dollars that he brings — he's coming after [Conor] McGregor's spot, I'm telling you now, and he's long put Jon Jones in the dust. Jon Jones has never played that game — it's going to be a mistake. Ten years from now, when you're looking back and trying to tell the story, you're not going to be saying Jon Jones. You're going to be saying Adesanya."
Do you agree with Uncle Chael?