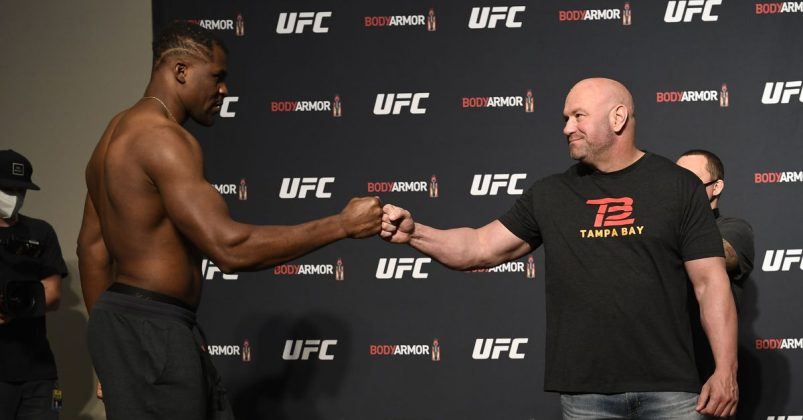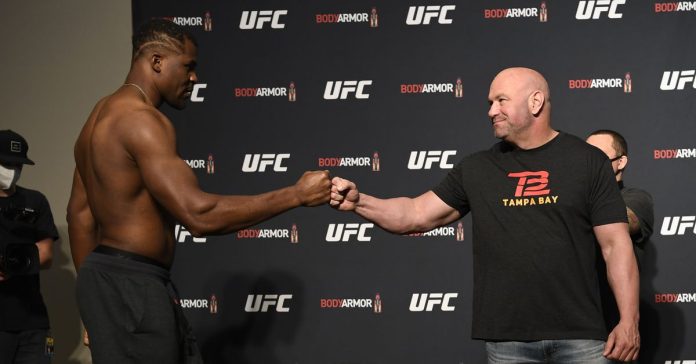 Dana White has revealed Francis Ngannou will never be brought back into the UFC after parting ways with the promotion in January.
Ngannou turned down the opportunity to become the highest-paid heavyweight in UFC history, after refusing to sign an eight-million dollar deal with the UFC, because his additional demands of sponsorship rights and fighter health insurance weren't accepted by the promotion. After parting ways with the UFC however, the Cameroonian said that he will be open to a move back to the world's premier MMA promotion in the future because he doesn't take business dealings personally. But Dana does.
Dana White On Francis Ngannou
While speaking to the media ahead of UFC 285 (as transcribed by MMA Junkie), Dana said that Ngannou will never be in the UFC again.
"No. We negotiated with him for years," Dana said. "It's over, that's over. He'll never be in the UFC again. Yeah, I never say never, but I'll give you a never on that one. We tried."
Luckily, Dana isn't a man who often keeps his word when it comes to business, so there's still a possibility that he will bury the hatchet with Ngannou down the road. For now, the baddest man on the planet is focused on securing life-changing boxing fights against the likes of Tyson Fury and Deontay Wilder, both of whom have made an offer to 'The Predator'.
Days after Ngannou's UFC exit, Fury challenged him to a boxing match with four-ounce gloves. Deontay Wilder has also made him a lucrative two-fight offer, that includes one boxing match and one MMA fight.
Do you think Dana White will take a U-turn on his comments about Ngannou if he's given the chance to sign him again?