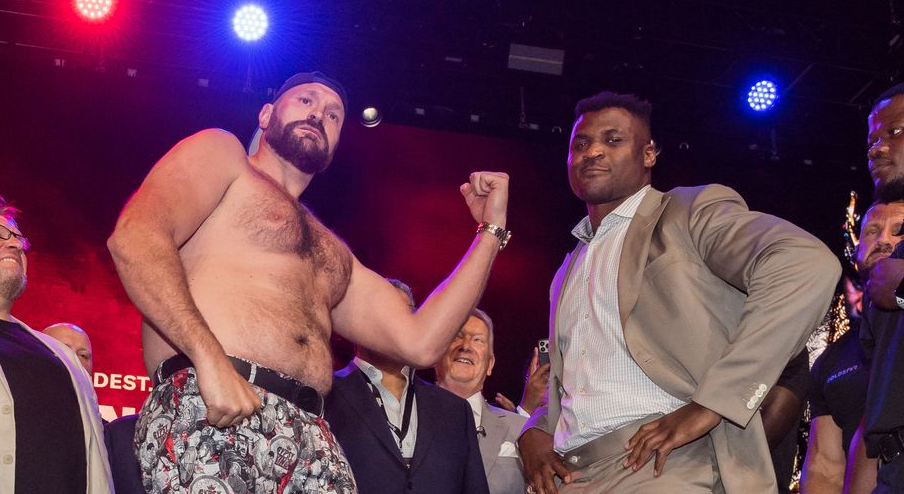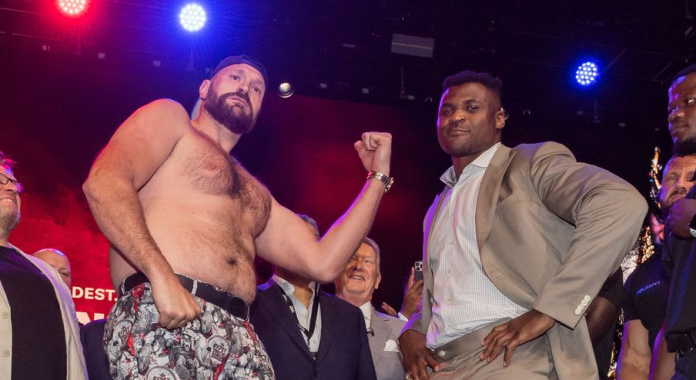 Former UFC heavyweight champion Francis Ngannou has accused Tyson Fury of cheating by tampering with his gloves.
Deontay Wilder, who faced Fury in three fights, raised unverified allegations that 'The Gypsy King' tampered with his gloves in their February 2020 rematch, which Fury won. Derek Chisora also accused Fury of tampering with his gloves and intentionally poking him in the eye during their second fight.
Ngannou, who is scheduled to lock horns with Fury in a blockbuster boxing match in October, recently said that he is taking those allegations seriously and he'll have Fury's gloves checked before the fight.
"He's very tricky with his glove," Ngannou said on the Joe Rogan Experience. "I think he cheats. We are talking about it with the team, and they're like, 'Oh, there's the U.K. commission with the gloves. I'm like, 'Bro, we're going to get there, we need every glove to be checked.'"
Rogan came to Fury's defense by telling Ngannou that the Nevada State Athletic Commission found zero truth in Wilder's claim, but that obviously didn't reassure the Cameroonian.
"You don't tell me about this commission, 'Oh, the gloves get to be checked,'" Ngannou said. "If you want us to fight bare hands, bare-knuckle, let's go bare-knuckle. But don't give me 10-ounce gloves and wear 8-ounce or 6-ounce gloves because he has no protection. No."
Rogan then asked Ngannou how confident he was in his belief that Fury tampered with the gloves and here's what the former UFC champ had to say in response.
"His opponent complains about his gloves," Ngannou responded. "It might not be [true], but we have to check that. … I think we have nothing to lose by double-checking because it's been more than once that people talk about his gloves and even his opponents."