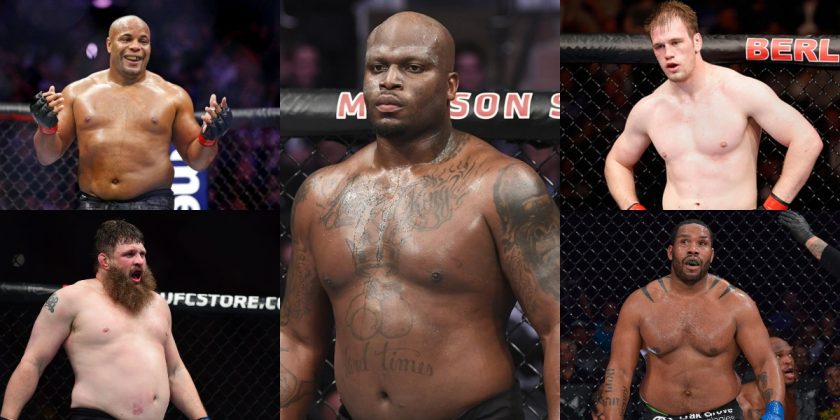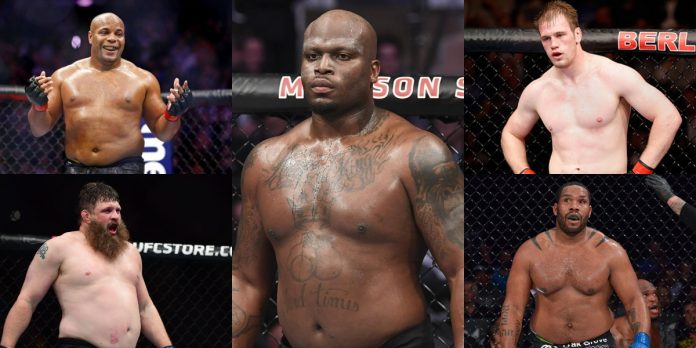 Ahead of his interim heavyweight title fight against Ciryl Gane at UFC 265, Derrick Lewis' former opponents have revealed what it's like to fight him. Speaking to ESPN, Daniel Cormier, Tony Johnson, Roy Nelson, and Viktor Pesta gave their thoughts on his incredible power and comeback ability.
Daniel Cormier
Lewis challenged Cormier for the heavyweight title at UFC 230, where he was choked out in the second round. Although it was a dominant performance by 'DC', he didn't leave the cage unscathed.
"When [Derrick Lewis] hits you, it's different," Cormier said. "I was holding his leg up, and he was punching me and I had a black eye for three days. That's the power that he has."
Tony Johnson
The Houston native fought Johnson during the early days of his career at Bellator 46 in 2011, where he lost by unanimous decision. 'Hulk' said that he felt like a 'newborn' after the fight.
"Derrick is super f***ing strong, and he hits so damn hard," Johnson said. "Every time he hit me, you could hear it. It sounded like freakin' bricks hitting each other. After that fight, I swear I was like a newborn. I had like soft spots on my head."
Roy Nelson
Nelson, who lost to Lewis by split decision at UFC Fight Night 90 in 2016, said that his one-time opponent never quits, and putting him away is the only way to beat him.
"He just doesn't give up," Nelson said. "If you're going to beat him, you've got to finish him. You're not going to be able to skate by. For me, I did everything. I lost by split decision because he just kept on getting up, getting up, getting up, getting up."
Viktor Pesta
Pesta was finished in the third round of his UFC 192 fight against Lewis. Heaping praise on him, 'The Takedown Machine' said that he has no idea how the former title challenger keeps on doing the unthinkable.
"What is so unique is that he looks kind of sloppy," Pesta said. "But he always comes back and pulls off that great upset… I don't really understand how he's doing it, if it's strategy or he's kind of winging it and pulls it off. It's really impressive."
Do you think Derrick Lewis will pull off another upset against Ciryl Gane at UFC 265?
See also: