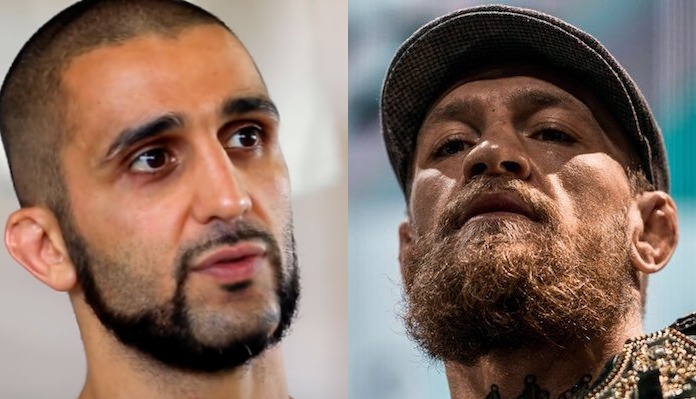 Firas Zahabi is surprised at the UFC's decision to part ways with USADA apparently over the Conor McGregor saga.
McGregor, who hasn't fought since 2021, was hoping to return to the cage by the end of this year. However, USADA wanted the Irishman to re-enter the testing pool and undergo six months of regular testing to be eligible to fight again.
The conflict over McGregor's situation resulted in the UFC and USADA ending their partnership, which will take effect on January 1, 2024.
While some are pleased with the conclusion of the UFC-USADA partnership, opinions vary, and Zahabi is among those who think it's a bad move on the UFC's part. The TriStar Gym head coach expressed his thoughts on his YouTube channel.
"I just saw a headline and I don't even remember the headline but there could be a lot more to it obviously. If that's the case, man, what can I say? I'm speechless, man," Zahabi said. "I'm speechless. That's ridiculous. One guy is going to ruin it for everybody? We need drug testing guys, it's out of control. The drugs are out of control, am I the last natural guy left?"
While the UFC is yet to announce McGregor's next fight, there's a good chance of him making his return against Michael Chandler at UFC 300, although a title fight against Islam Makhachev can't be ruled out either.
What are your thoughts on the end of the UFC-USADA partnership? Do you agree with Firas Zahabi?