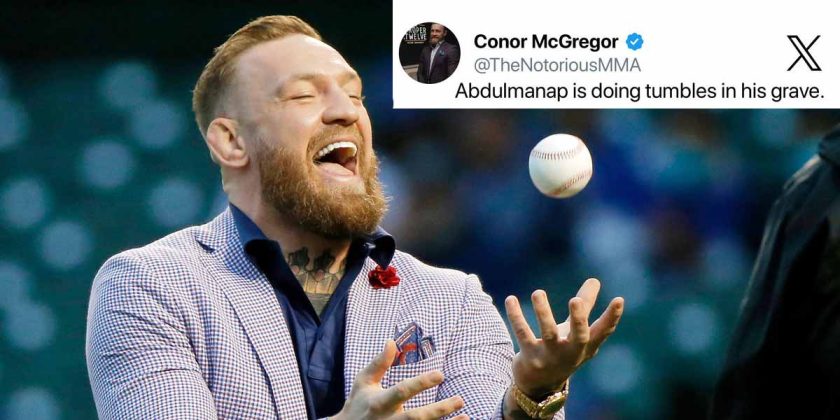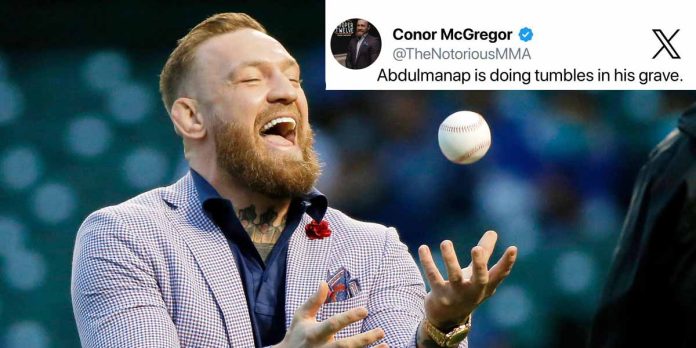 Conor McGregor is not planning to bury his hatchet with Khabib Nurmagomedov any time soon.
In the latest series of tweets on X, McGregor took shots at Team Khabib for Usman Nurmagomedov's recent failed drug test.
The Bellator's lightweight champion is facing a six-month suspension following a failed drug test, resulting in a $50,000 fine and the overturning of his Bellator 300 victory against Brent Primus to a no-contest.
The news was first reported by Ariel Helwani, and confirmation came from Andy Foster, the Executive Director of the California State Athletic Commission, in a statement to MMA Fighting.
Foster disclosed that Nurmagomedov's positive drug test was linked to a prescription medicine, although he refrained from disclosing the specific substance. The announcement did not clarify whether Nurmagomedov or his team had acknowledged responsibility for the positive test or indicated a potential appeal.
"Usman was prescribed medication for an illness he had," Nurmagomedov's manager Ali Abdelaziz said in a statement. "It's not an anabolic steroid, EPO, HGH, etc. Nothing enhancing. He will rematch Primus and get back in the tournament."
Nurmagomedov also issued a statement, which read:
"The results of my test revealed a prohibited substance that entered my body through medications, prescribed to me by a doctor. A few months before my fight, I was undergoing treatment, but unfortunately I did not notify the athletic commission in advance.
"I would like to note that the California State Athletic Commission conducted its full investigation, where I provided all the necessary documents, doctor notes, and medical certificates, thanks to which the period of my disqualification was reduced to 6 months, instead of longer suspensions accepted in such cases."
McGregor is taking no prisoners in his reaction to Nurmagomedov's failed drug test.
"Steroids are HARAM! The shame of Allah hangs over the Nurmagomedov clan. Cheaters! Abdulmanap is doing tumbles in his grave," McGregor tweeted.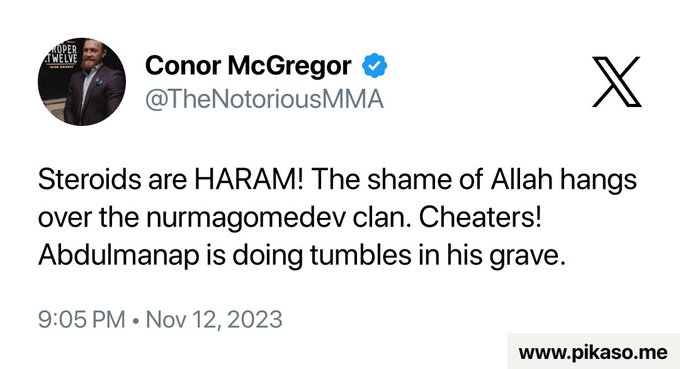 Conor McGregor is gearing up for his return to action next year, with several options presumably on the table for him, including a lightweight title fight against Islam Makhachev at UFC 300.