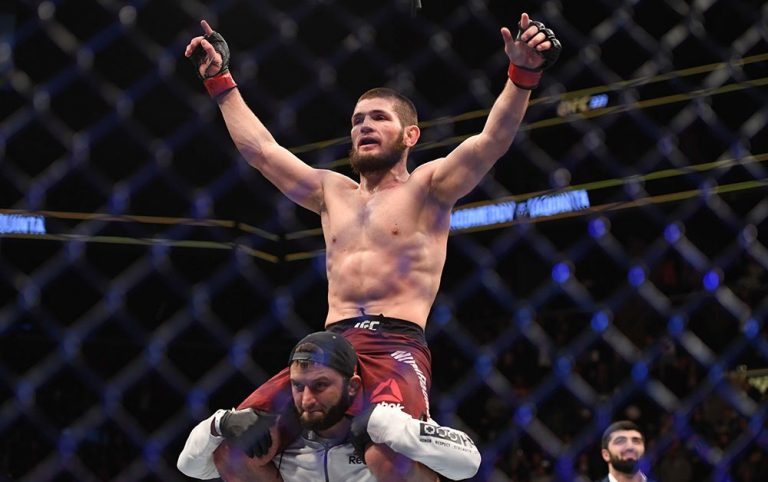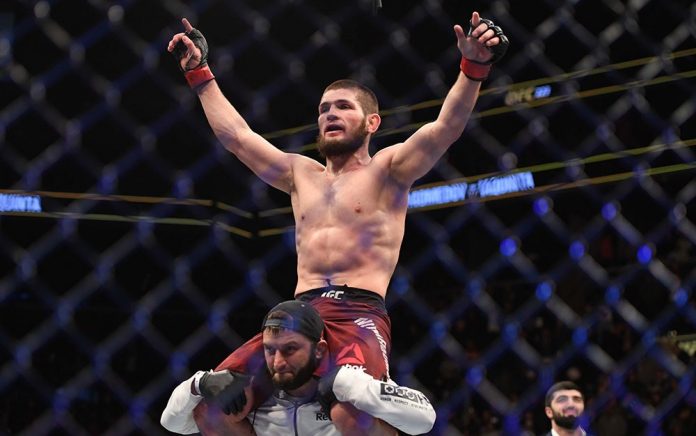 Professional wrestling superstar Drew McIntyre thinks Khabib Nurmagomedov could be a great fit in the WWE.
Khabib announced his retirement after successfully defending his UFC lightweight title against Justin Gaethje at UFC 254. However, Dana White stubbornly chased him for months, before he eventually gave up and let the Russian walk into the sunset last week.
Since retiring, Khabib has transitioned into the world of coaching, and also has a number of business ventures to take care of. However, if he ever wants to try his luck in professional wrestling, he'd be welcomed by the WWE.
Khabib In WWE
Speaking to TMZ Sports (as transcribed by BJPenn.com), McIntyre said that Khabib could 'make some noise' in pro-wrestling, but even if he doesn't embrace that side of pro wrestling, the WWE has the likes of Paul Heyman and Montel Vontavious Porter (MVP) to help him.
"He's so talented that I reckon he could make some noise. And if he can't make the noise himself, we've got Paul Heyman," McIntyre said. "We've got a few talented people that can carry the load when it comes to talking. I know MVP has done a heck of a job for [Bobby] Lashley. Maybe that's another name to throw in the hat.
"But yeah, he's such an amazing performer in the UFC. If he can't quite figure out that part, we'll make it work. That's what we're all about. Hands with the positives and hiding the negatives. I think the fans would be very excited to see him."
Khabib vs McGregor
Conor McGregor has been campaigning for a rematch with Khabib ever since he lost to him at UFC 229. With 'The Eagle' now retired, the Irishman's chances of getting a rematch have all but gone.
While McIntyre doesn't think Khabib is the biggest trash talker, unlike McGregor, he still believes that the 32 year old Dagestani could still be a huge star in the WWE.
"I see McGregor opposed to him as well, trying to talk some trash to lure him back into the match," McIntyre said. "McGregor gets it, but Khabib's so talented. He would figure it out and be a huge star for us, too."
Do you think Khabib Nurmagomedov would be a huge star in the WWE?
See also: