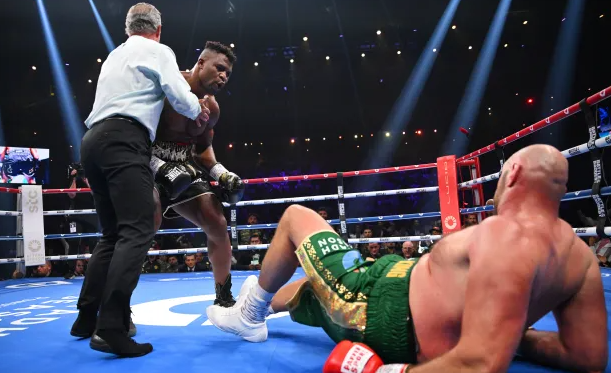 Demetrious Johnson has advised Francis Ngannou to shift his focus from MMA to boxing. He believes Ngannou should consider walking away from MMA because there is nothing left for him in the sport.
Ngannou and Tyson Fury went head to head in a boxing match this past weekend, where 'The Predator' pushed the Brit to his limit, although 'The Gypsy King' still managed to secure a victory through a split decision.
The Cameroonian fought valiantly, but unfortunately, he didn't come out on top. However, Johnson thinks Ngannou has a very bright future in boxing.
"Francis won that fight and he looked absolutely amazing," Johnson said. "What's next for Francis? I don't think I wanna see Francis do mixed martial arts. I know that might be hard to hear, but I don't see why PFL cannot do boxing. Why don't PFL do boxing? You have one of the biggest stars in boxing right now, Francis, who just beat the undisputed heavyweight champion of the world, Tyson Fury.
"I wanna see Francis box. I don't wanna see him do mixed martial arts. We've seen him do mixed martial arts. He's beaten the best of the world in mixed martial arts. He's been a world champion. There's nothing left for him to do in that sport. I wanna see him do boxing. He's gonna make big money in boxing. He could fight Anthony Joshua. He could fight Deontay Wilder. The gates have just opened up."
Do you agree with Demetrious Johnson?