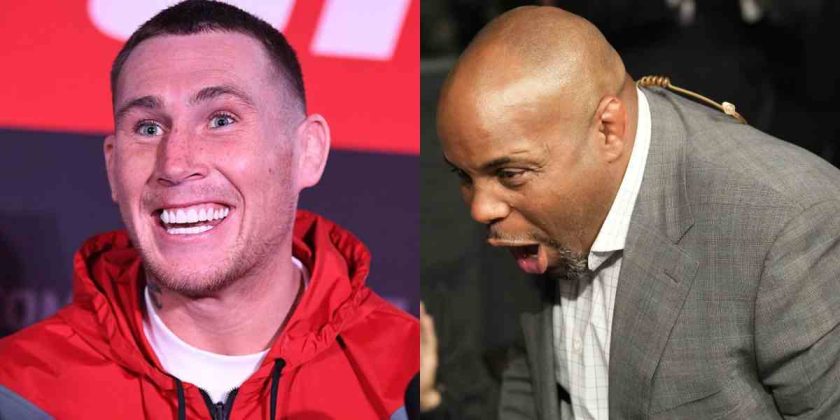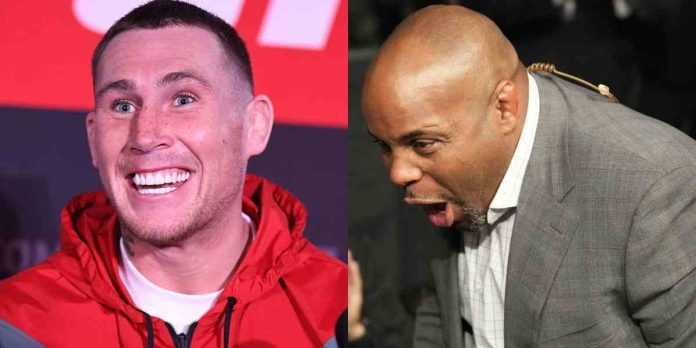 Darren Till has hit out at UFC fighters criticising former two division UFC champion Daniel Cormier for his commentary.
Cormier has been one of the key members of the UFC broadcasting team since his retirement, but he often comes under fire for his opinions. In recent years, 'DC' has been criticised by fellow fighters like Jorge Masvidal, Nate Diaz, Tony Ferguson, Dominick Cruz and Conor McGregor for allegedly being biased.
Even Till himself 'jokingly' accused Cormier of biased commentary, saying that the Louisiana native shouldn't call the UFC 280 main event between Charles Oliveira and his teammate, Islam Makhachev.
Darren Till Defends Daniel Cormier
In his latest tweet however, Till slammed Cormier's critics, saying that he would beat 99 percent of the UFC roster despite having retired.
"Still baffles me fighters giving DC's*** over his analytic POV's in MMA. They calling him out like they could fight him, don't forget guys that Fat Potato head could still absolutely maul 99% of the roster on his worst day… let's show some respect."
Former heavyweight Brendan Schaub said something along the same lines as Till while speaking on his YouTube channel.
"All these fighters that talk s*** to him… It's interesting, right? Like Jorge came out against him like just a lot of fighters talk s*** about DC," Schaub said. "And I think it's a case of, DC is on top of the food chain, right? Light heavyweight champ, heavyweight champ! If it's a smaller weight, I don't think they would do it but because he's bigger, they know the bigger guy's not going to do any to them."
The fact that Till's tweet came after Schaub's show was uploaded on YouTube made one fan speculate that the Brit was taking a page out of the American's book. 'The Gorilla' however said that it came to his mind while he was feasting on steak and potatoes.
Darren Till will face Dricus Du Plessis in a pivotal middleweight fight at UFC 282 in December.