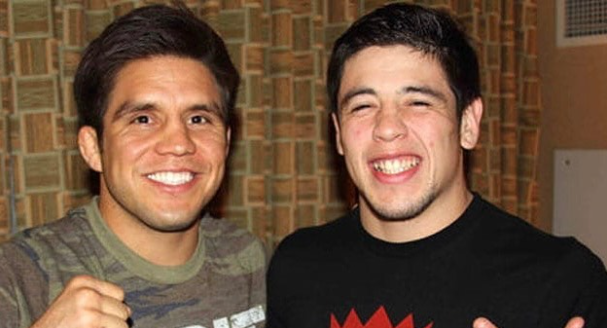 Henry Cejudo may have lost his bantamweight title fight against Aljamain Sterling at UFC 288, but he's still very much in demand.
Cejudo made his return to the Octagon after almost four years to face Sterling at UFC 288, where he lost by a razor-close split decision. In his post-fight Octagon interview, the former two-division champ said that he's not sure whether he'll continue to fight or retire again.
Moreno doesn't want him to ride into the sunset just yet. The UFC flyweight champion took to Instagram and expressed his willingness to lock horns with Cejudo.
"Henry Cejudo, don't retire yet, please wait for me. I'm going to win my fight in July and then we can finish business, main event in Mexico City, I go to 135 lbs, f*** belts, just you and me in the Octagon," Moreno wrote on Instagram.
Henry Cejudo Responds To Brandon Moreno
During the UFC 288 post-fight press conference, Cejudo was asked about Moreno's challenge and this is what he had to say in response.
"I guess now everybody wants a piece of me huh? I guess we'll talk about it, money talks," Cejudo said. "If the UFC wants to put it together and there's a nice little budget in for both of us. I ain't doing it in Mexico though, hell no, we can do here in America. But I'm not opposed to any of that.
"We were friends at one point, he lived with me for a minute. I got him on The Ultimate Fighter show but that didn't plan out. We tried to pick him second, he ended up going to the other team and training with [Joseph] Benavidez. We just became un-friends, you know what I'm saying? But we were close at one point."
Who do you think would win a potential fight between Brandon Moreno and Henry Cejudo?