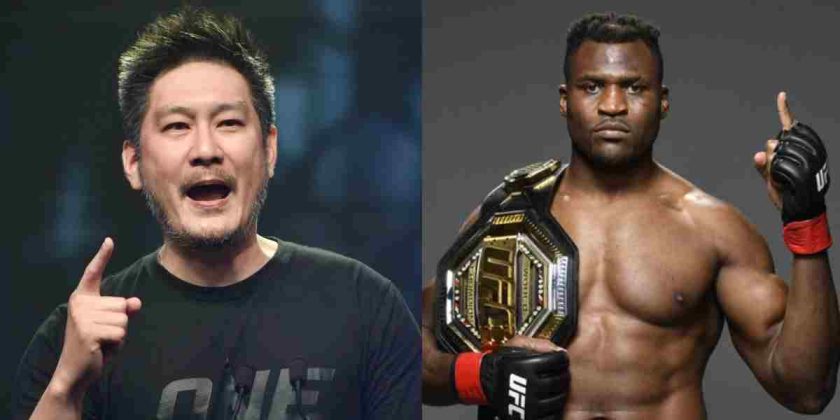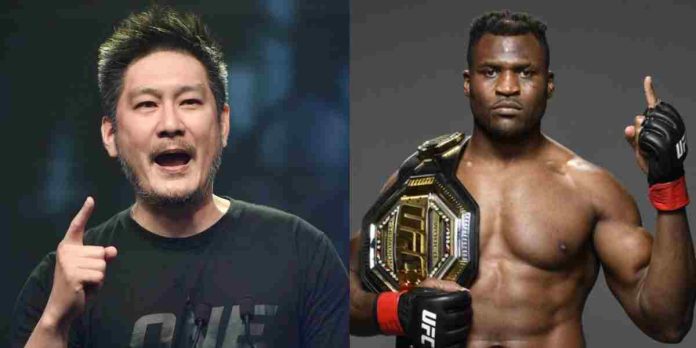 ONE Championship appears to be the frontrunner to sign former UFC heavyweight champion Francis Ngannou, but the promotion's CEO Chatri Sityodtong has warned him that it won't be a cakewalk.
In a recent interview with MMA Fighting, ONE CEO Chatri Sityodtong revealed that the promotion will make a big announcement soon about Ngannou, who parted ways with the UFC in January over a contractual dispute. Sityodtong said ONE is ready to add Ngannou to its heavyweight division, and that the promotion will also accommodate him for his boxing gigs, which was a big reason why he left the UFC.
"I think there's going to be big news on Francis shortly, and I think he's taking his time," Sityodtong said. "From the few interactions I've had with Francis, he's very thoughtful and methodical and careful. At the same time, he's a very principled man. That's one thing I've learned about him. He's very principled. He does things on principle. A dollar here, a dollar there won't sway him. It's principles. That's what's very admirable about him. At the same time, I do believe the world is his oyster. I do believe he's a big pay-per-view draw in boxing or in MMA."
ONE's heavyweight division has added a few very talented names to its roster over the past few years, like champion Arjan Bhullar and interim champ Anatoly Malykhin, who are more than willing to lock horns with Ngannou. Sityodtong warned that 'The Predator' won't have an easy hunt should he sign the dotted line.
"I think that he'll have a tough time in our heavyweight division, to be frank, which I've said publicly and I think it's a big challenge for Francis," Sityodtong said. "When you look at a guy like Anatoly Malykhin, who's 12-0, was a former a former Russian national team wrestler, one-punch KO power. He's 12-0 with an 80 percent finish rate. That is the worst nightmare to face in a big striker like Ngannou, but at the same time Francis has an 'X' factor. He's a giant monster."
Do you agree with Chatri Sityodtong?