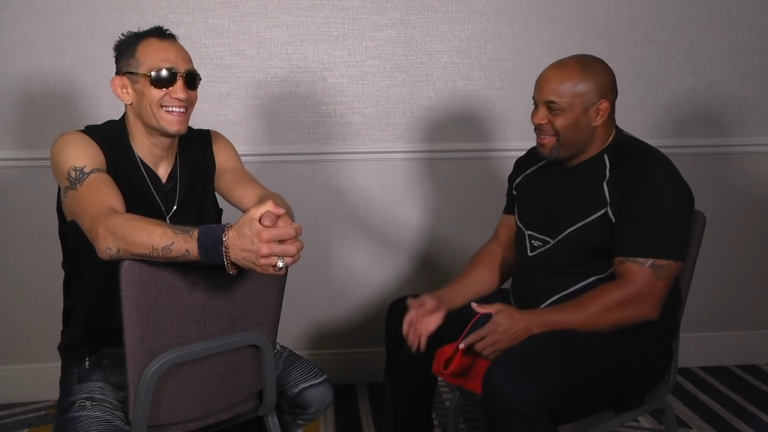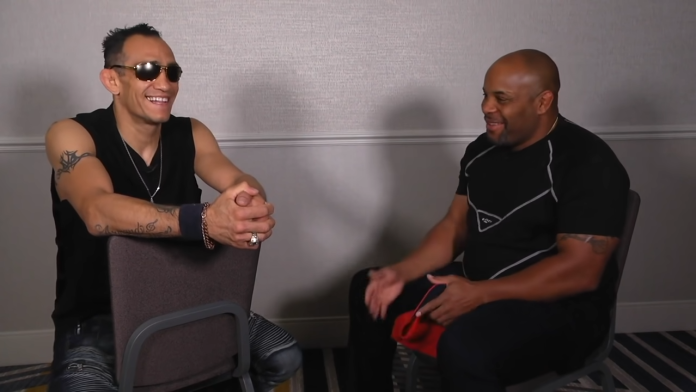 Daniel Cormier thinks Tony Ferguson needs to call it a day.
Ferguson most recently competed at UFC 291, where he suffered his sixth consecutive defeat at the hands of Bobby Green, with his other five losses coming at the hands of Justin Gaethje, Charles Oliveira, Beneil Dariush, Michael Chandler and Nate Diaz.
Despite his recent run of defeats, Ferguson said prior to his fight against Green that he is only entering his prime, but Cormier begs to differ. 'DC' thinks El Cucuy should retire.
"Five fights to the title, that was his catchline all week," Cormier said while speaking on his DC and RC show on ESPN. "But now, he's lost six in a row. Look man, this guy's not losing to terrible fighters. He has lost to Diaz, Chandler, [Beneil] Dariush, [Justin] Gaethje, and Bobby Green now. But the reality is that he's 39 years old. While he has a lot of heart to fight, it does not seem like the body isn't allowing him to do everything that his mind is telling him to do.
"Because of that, and only that, it might be time for him to say to the UFC 'I want to keep fighting but the competition needs to go down'. Or go fight somewhere else. He's going to be mad at me about it, but yes, the fight is still there. It just doesn't seem that the body is able to respond in the way that the mind is telling him to. So I tap in [on Ferguson's retirement]."
Ferguson may have lost six in a row, but he feels like he is not done yet, and he still has a title run left in him.
Do you agree with Daniel Cormier?