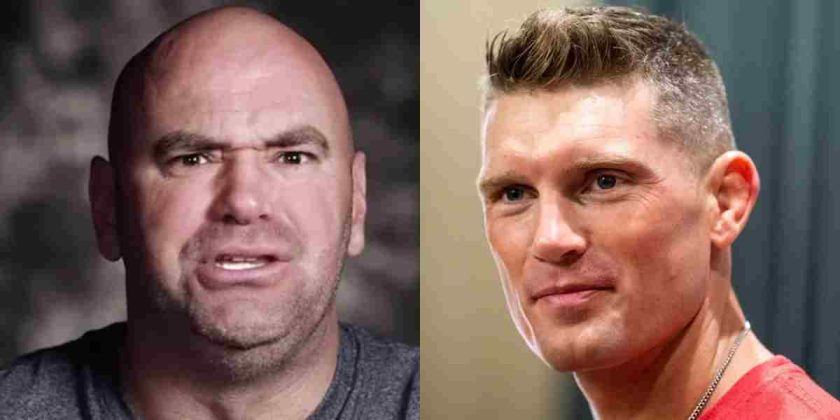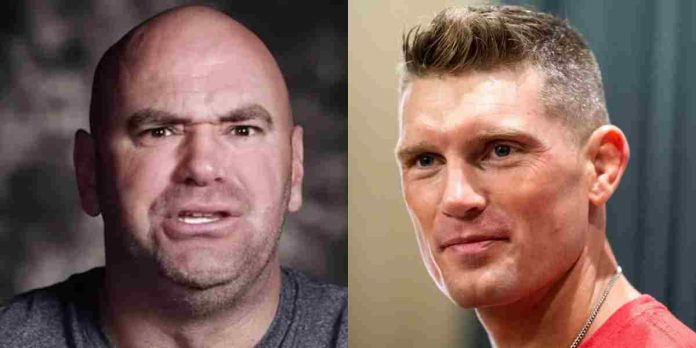 Dana White has criticized Stephen 'Wonderboy' Thompson for demanding his show money despite the fact that he pulled out of his fight against Michel Pereira at UFC 291.
The reason why Thompson decided against fighting was that Pereira missed the welterweight limit by three pounds, and having already made the mistake of fighting a heavier opponent in Darren Till in 2018, Thompson didn't want to make the same mistake twice.
But here's the catch. Since Thompson fulfilled his professional obligations, like showing up and making weight, he believes he deserves his show money, which the UFC has withheld.
However, the story isn't as simple as it may sound, according to Dana.
"You decided not to fight, the guy was three pounds overweight, you get a piece of his purse if you take the fight… We also offered him another fight, there's a much bigger story behind the scenes," Dana White said after the Contender Series (as transcribed by BJPenn.com). "No, you don't just show up and say 'yeah, I'm not going to fight, I want a quarter of a million dollars', that's not how it works, hasn't worked that way for anybody. So, what we do is why try to get you another fight, try to turn you around quickly. If you don't turn around quickly, then we try to figure out what did it cost for your camp? We'll reimburse you, there's a lot of different ways that this gets worked out.
"You don't just go 'yeah this guy's three pounds over, I'm not going to fight and no, I won't take another fight two weeks later and pay me my show money' that's not how it works."
Do you agree with Dana White?