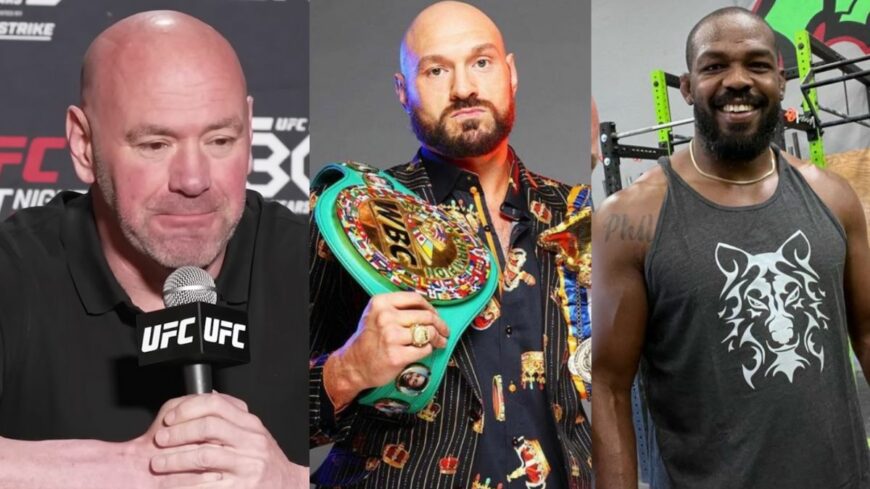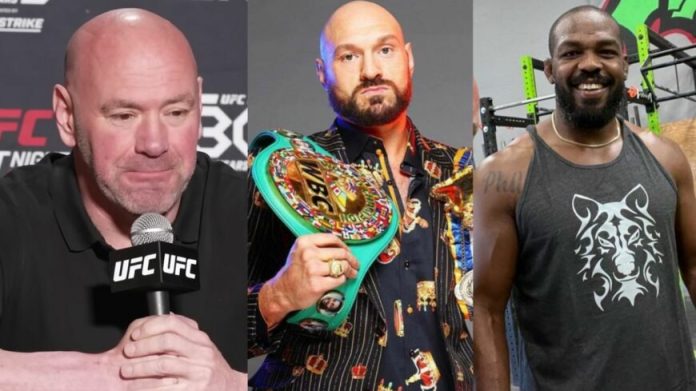 Dana White is seriously pursuing a cage fight between UFC heavyweight champion Jon Jones and boxing phenom Tyson Fury.
Talks of a potential fight between Jones and Fury started when the boxing champ criticized Joe Rogan for saying that 'Bones' would absolutely smash the Brit in a full fight.
Fury's fiery response to Rogan was met with a challenge by Jones and then by White, both of whom want the Gypsy King to transition into mixed martial arts and prove that he's the baddest man on the planet.
Fury would love to fight Jones as well but in a boxing ring.
During the UFC Vegas 74 post-fight press conference, Dana once again challenged Fury to a fight with Jones.
"There's this debate going on about who is the baddest man on the planet," Dana White said. "Jon Jones is the baddest man on the planet, there's no doubt about it. So when we talk about baddest man on the planet, if two guys fought in a fight, who would win? If you want to discuss another baddest man on the planet, it would be Tyson Fury in a boxing arena, and we all know if Jon Jones boxed Tyson Fury, Tyson Fury wins.
"All of these boxing guys want to keep talking about this and keep it in the ring. I'm telling Tyson Fury, who I respect very much, if you really want to find out who the baddest man on the planet is, I will make that fight. I will make Jon Jones vs. Tyson Fury in the Octagon, and we'll figure out [payment] — we figured out how to pay Floyd [Mayweather when he boxed Conor McGregor]. We'll figure out how to pay you, too Tyson."
Does Tyson Fury stand a chance against Jon Jones in an MMA fight?