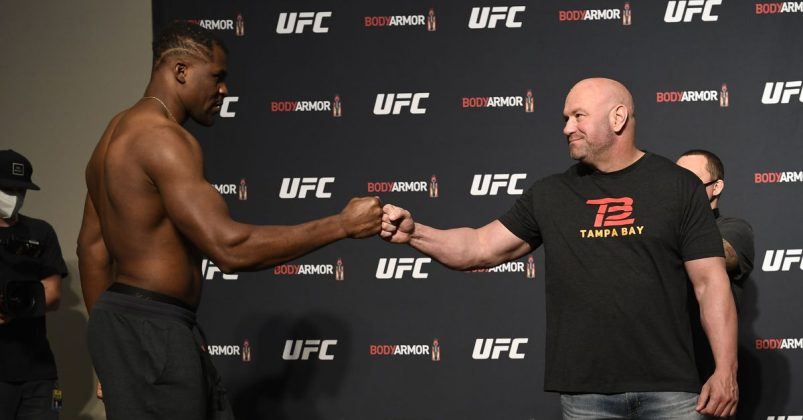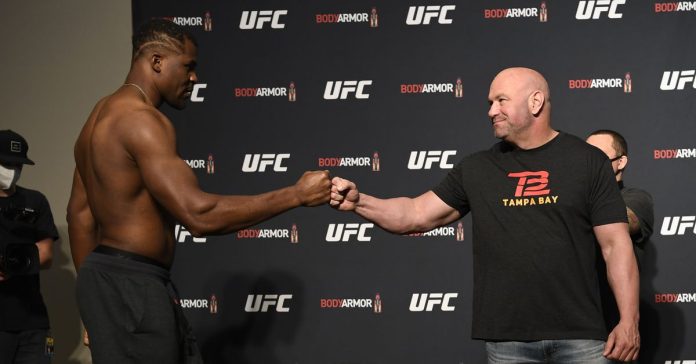 Dana White believes Francis Ngannou's PFL deal makes absolutely ZERO sense.
Ngannou parted ways with the UFC in January and signed with the PFL earlier this month in May. According to his deal with the PFL, he will make millions as an MMA fighter when he debuts in 2024. Moreover, he will have his boxing debut this year and will also serve as the president of PFL Africa as the promotion plans to establish its authority in the continent.
Dana White on Francis Ngannou
During the UFC Vegas 73 post-fight press conference, Dana was asked about Ngannou's deal, and he responded by saying that it doesn't make any sense to him. The UFC president also once again insinuated that the Cameroonian left the UFC because he didn't want to take any risks.
"Based on what I know about the deal, which is not much, it makes no sense to me," Dana said. "You're going to pay a guy not to fight for a year and it's already been like 18 months, he's fought three times in the last 3 years. The day that we released him, I knew exactly what was going to happen. Francis wants to take zero risks.
"Doesn't want to take any chances and he obviously didn't want to take a chance against Jon Jones and after we saw what happened with Ciryl Gane, I don't blame him. I think the outcome would have been exactly the same and I'm sure most of you do and I think Francis does too. And the media makes it sound like I'm saying that he's afraid of him. I don't think that he's afraid of anybody, it's just that he doesn't want to take any risk."
Do you agree with Dana White?