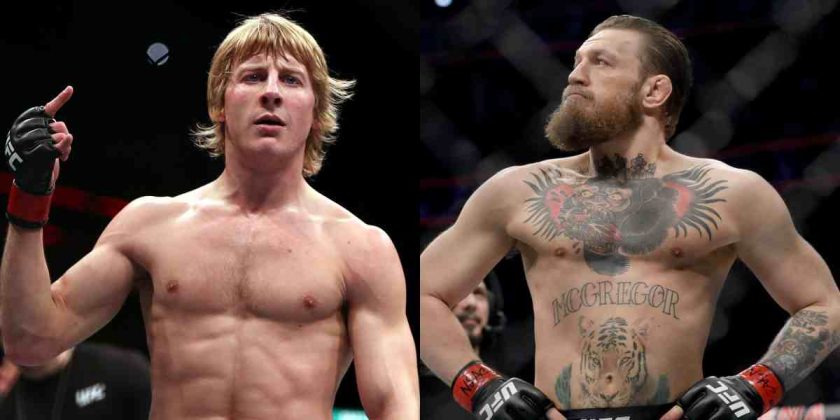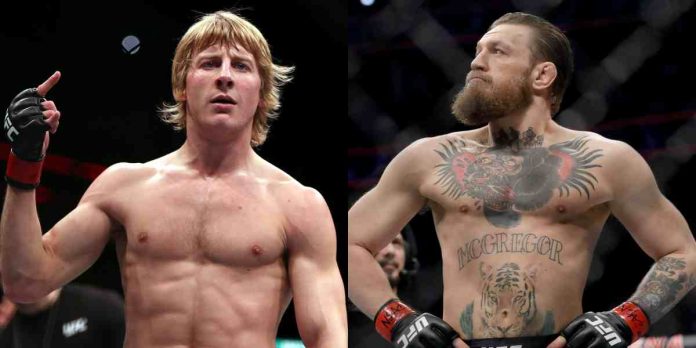 Dan Hardy believes Paddy Pimblett can be a bigger superstar than former two division UFC champion Conor McGregor.
Pimblett scored his third consecutive victory in the UFC by submitting Jordan Leavitt in the second round this past weekend at UFC London. The Liverpudlian has become one of the biggest UFC stars after just three fights in the promotion, and his rise has drawn comparisons to McGregor. While Paddy is still far behind the Irishman in terms of success and superstardom, Hardy believes he is taking steps in the right direction.
Dan Hardy On Pimblett/McGregor Comparisons
Speaking on MMA Fighting's The MMA Hour, Hardy said that Pimblett has the potential to surpass McGregor.
"I would hope Paddy's focus is on the belt as opposed to the super fights right now because he is in a very strong position where he can become something way more than Conor McGregor," Hardy said. "And I know that is a difficult thing for us to imagine, but we couldn't have imagined that of Conor McGregor before he stepped out of Cage Warriors. I think people's brands change and shift. Conor is not the same, he is not as easy to gravitate toward as he used to be at the beginning of his career. It is much easier to relate to people when they are stepping off the streets, going through hard times.
"Now, [McGregor] is living on yachts and stuff and I think he is quite estranged from his fan base. I think people will tune in because of the fact that he is an entertainer, but I think people will follow Paddy to a much longer degree than they have Conor because I don't think Paddy is going to fall off in the same way Conor did and find himself in handcuffs."
Do you think Paddy Pimblett will surpass Conor McGregor?