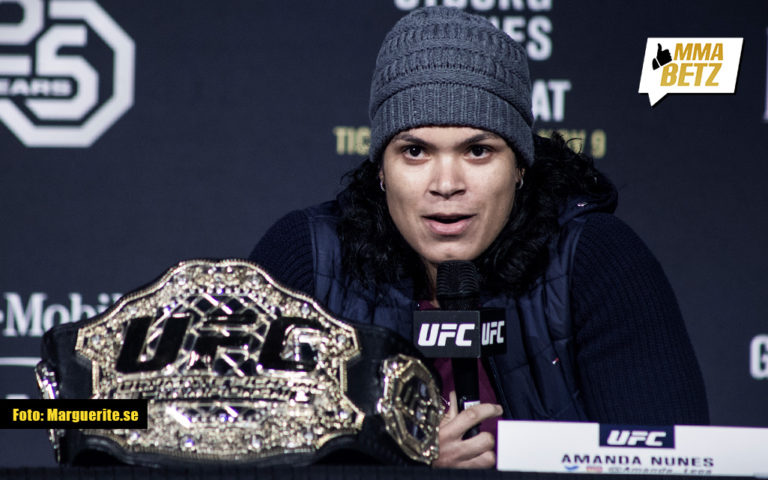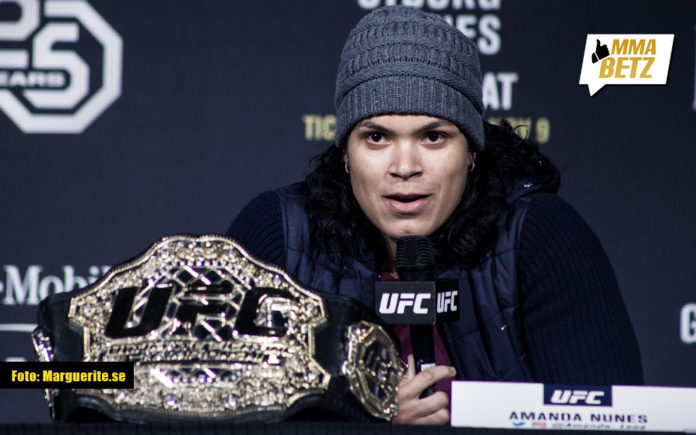 Amanda Nunes wishes she had pulled out of her bantamweight title fight with Julianna Pena at UFC 269, because she says she wasn't physically ready.
Pena shocked the world by submitting a massive -1100 favourite in Nunes in the second round to win the 135 pound title at UFC 269 in December last year, and will make her first title defence in their rematch this weekend at UFC 277. The odds are still in favour of 'The Lioness', but the gap is certainly narrower this time at around at -275.
Since her loss to Pena, Nunes has cited a number of reasons why she failed to give her best inside the Octagon, citing issues with her former gym American Top Team topping the list.
Amanda Nunes On Julianna Pena Loss
During a recent appearance on One On One with Laura Sanko (as transcribed by MMA News), Nunes said that she shouldn't have fought Pena as she had a 'horrible' camp.
"Man, my last camp was horrible, horrible," Nunes said. "A number (out of 10)? Maybe like, one or two. It was like, right after I had COVID. My lungs [were] still pretty bad. I tried to be able to move forward and get home so sick. On top of that, the injuries that I was having to go through with my knees. That was just mind-blowing how everything was so bad in the camp and I still put in my head that I wanted to fight.
"Bad things were happening in that camp that was telling me like, maybe if the UFC wanna put an interim belt to make the division go, you should let it, get 100 percent and then jump in again. But I decided to step into the cage that night. But two (out of 10). I was pretty bad in that camp."
Who do you think will win the bantamweight title rematch between Julianna Pena and Amanda Nunes?