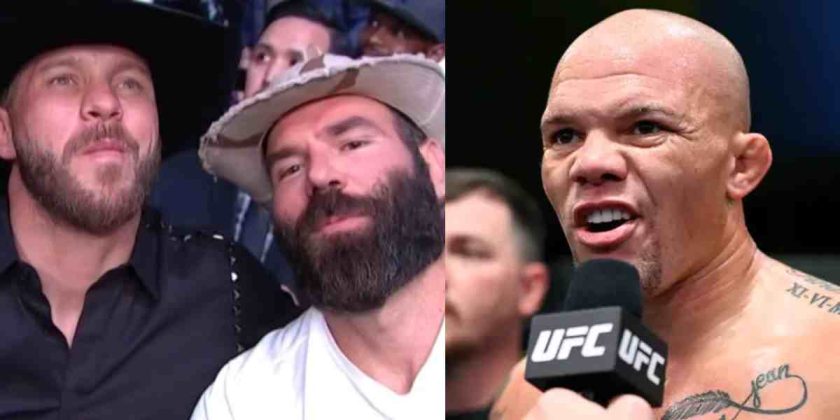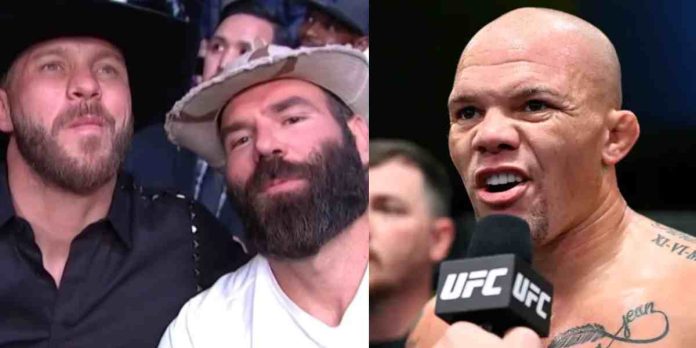 'Cowboy' Cerrone has responded after Anthony Smith accused him and Dan Bilzerian of harassing his wife and mother at UFC 235, where he challenged Jon Jones for the light heavyweight title.
Smith accused Cerrone and Bilzerian of forcing his wife and mother out of their seats as he walked out to face Jones, before the poker player found a seat next to his mother and allegedly started watching porn. Last month, Bilzerian denied Smith's allegations, and now 'Cowboy' has also given his side of the story.
'Cowboy' Cerrone Responds To Anthony Smith
During the UFC Austin media day (as transcribed by MMA Fighting), Cerrone said that Smith's 'fabricated' story doesn't make any sense to him.
"I saw Anthony a couple of times and he never said anything, so why he waited for three years to go by — I just don't know if he's trying to stay relevant, why he would bring that up," Cerrone said. "You know, because you go to the fights, your name is literally on your chair in Dana's section. So, 'Cowboy. Cowboy.' Nobody was sitting in my seat when we showed up there. It's not like we were like, 'Hey, mom, get out, you're not in this seat.' You walk in the back, the security grabs you and walks you to your seat, 'Ticket 6, 7, OK, right there and there.'
"The whole story doesn't make any sense to me. I don't get it, but I'm not sure where he even fabricated this story from. It's funny to me and then to say Dan was in there watching porn. That means after we threw your grandma and mom out of their seat, they sat behind us? It's strange to me, so I don't know. I don't get why Anthony didn't just come to me and call me. If he was there and seen it and witnessed it, why wasn't something said right there on the spot? It's a strange story to me, but whatever."
What do you make of 'Cowboy' Cerrone's comments?