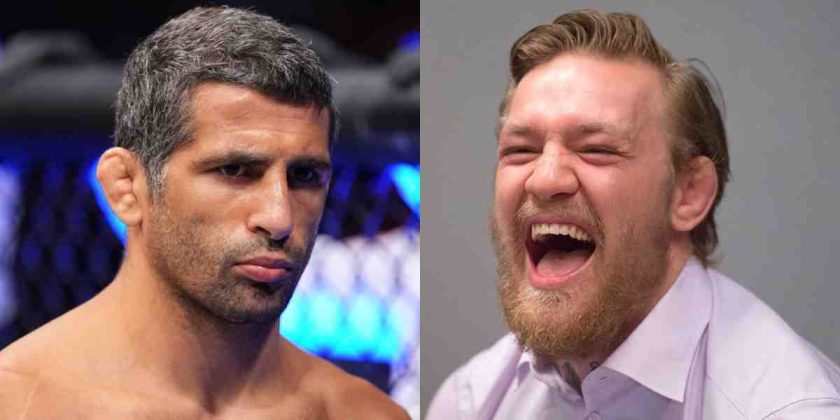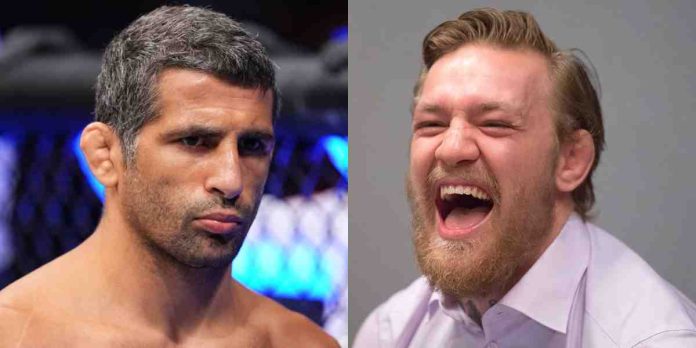 Conor McGregor pokes fun at Beneil Dariush after the latter accused him of cheating.
McGregor is expected to make his return to the Octagon later this year, and he will face Michael Chandler at the end of The Ultimate Fighter season 31. The Irishman hasn't fought since UFC 264 in 2021, when he lost by a doctor's stoppage after breaking his tibia seconds before the end of the first round.
To recover from his injury, McGregor withdrew himself from the USADA testing pool and he hasn't re-entered. 'The Notorious' will need at least six months of regular testing before he's deemed eligible to fight. Dariush thinks the former champ-champ is cheating.
"I think Conor is cheating," Dariush said. "In reality, if you want to fix your knee or you want to fix your leg and get certain growth hormones or whatever he's doing, you can get a therapeutic exemption. You can speak to USADA and get a therapeutic exemption – but you can't add extra stuff. Whatever you are putting in, you have to declare with them and get it figured out."
McGregor didn't hold back either and called Dariush a "douche" in a tweet that has obviously now been deleted.

Dariush isn't the only one who has accused McGregor of cheating. Last year, Anthony Smith also raised questions over his withdrawal from the USADA testing pool, and Joe Rogan accused him of using steroids to speed up his recovery.
What do you make of Beneil Dariush's accusations against Conor McGregor?