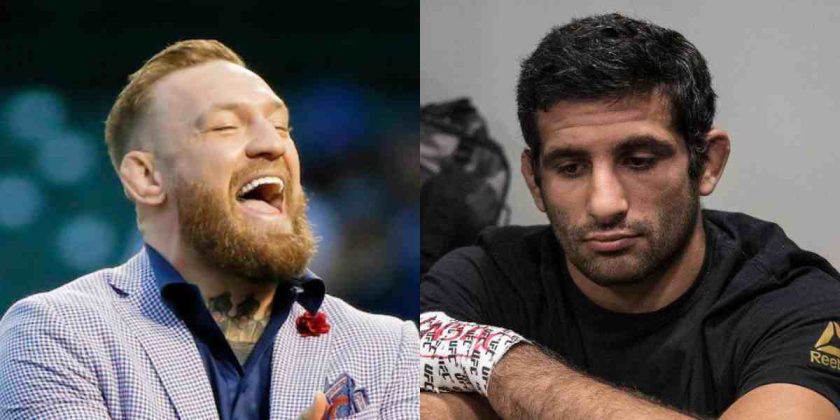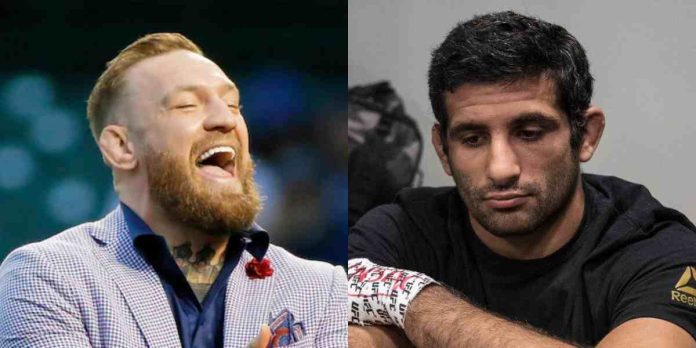 Beneil Dariush thinks Conor McGregor is cheating the system by not re-enrolling in the USADA testing pool.
McGregor is currently coaching The Ultimate Fighter season 31 opposite Michael Chandler, with the two expected to fight at the end of the season in a welterweight bout in late August or September. The Irishman last fought in the summer of 2021, when he lost by a doctor's stoppage after breaking his tibia seconds before the end of the first round at UFC 264.
'The Notorious' pulled out of the USADA testing pool to recover from his injury, and he'll need six months of regular testing to be eligible to fight gain. As of now, he has not re-entered USADA's testing pool and it's not clear whether or not he is required to undergo six months of drug testing before he can have another bout.
Beneil Dariush On Conor McGregor
In a recent interview with The Schmo (as transcribed by MMA Junkie), Dariush said that he thinks McGregor is bending the rules.
"I think Conor is cheating," Dariush said. "In reality, if you want to fix your knee or you want to fix your leg and get certain growth hormones or whatever he's doing, you can get a therapeutic exemption. You can speak to USADA and get a therapeutic exemption – but you can't add extra stuff. Whatever you are putting in, you have to declare with them and get it figured out.
"This is Bulls***, to be honest with you. The fact that they say, 'Oh, while he's doing this, he's not getting tested right now because of his leg.' No – you can still get tested. You just have to declare and say, 'Hey, this was a therapeutic exemption.' But that's not the case (with McGregor). He even put down 'retirement' (on forms), so he went into retirement, I guess. USADA recently said when you come out of retirement, you need six months and two clean tests. So this is garbage. But that's the game."
Do you agree with Beneil Dariush?