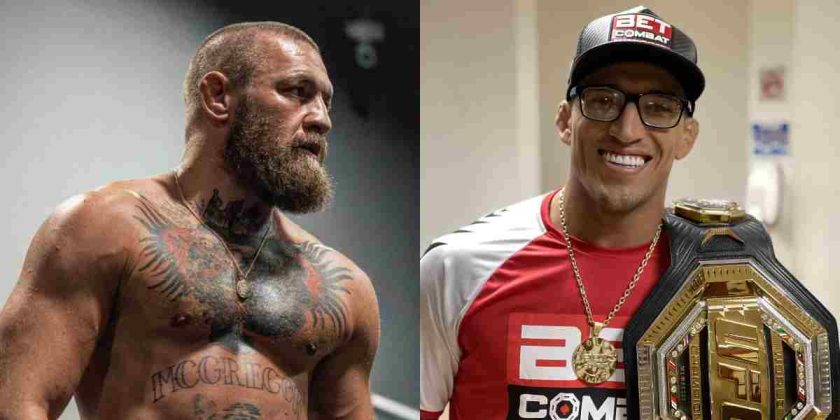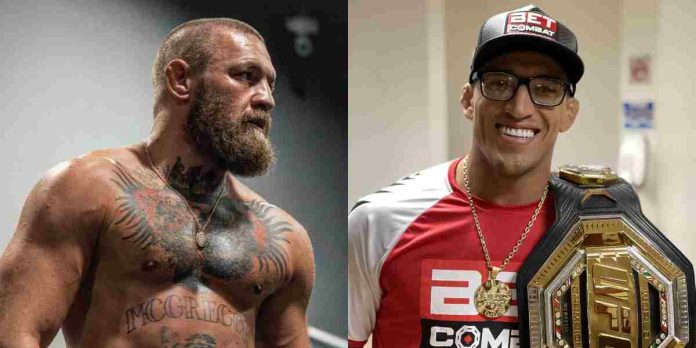 Conor McGregor has responded to Charles Oliveira after he took an uncharacteristic jab at the Irishman.
Oliveira is scheduled to challenge lightweight champion Islam Makhachev in the UFC 294 main event in Abu Dhabi in October, but that isn't stopping him from shooting his shot for a red panty night.
The Brazilian knows McGregor is expected to make his return by the end of this year or early 2024, which means, 'Do Bronx' may get a chance to fight him if he produces a statement victory against the Dagestani to win the title.
So maybe the Brazilian is trying to poke the bear in the hope of fighting him. Recently, McGregor posted a tweet that said: "Fighting is MOTIVATION."
Oliveira quoted McGregor's tweet and said: "LOL, you're without motivation for more than two years."
lol

you're without motivation more than 2 years https://t.co/sqkPQKSR1L

— Charles 'DoBronxs' Oliveira (@CharlesDoBronxs) August 3, 2023
McGregor fired back by poking fun at Oliveira's financial status.
Now make no mistake about it, the Brazilian is a rich man, and he is sitting on a Lamborghini in his Twitter profile picture, which means he has more money than an average MMA fighter, but still, he's not McGregor-rich.
"Get off that Lamborghini, you broke bum," McGregor responded in a tweet that was later deleted, business as usual.
McGregor hasn't fought since UFC 264, where he lost to Dustin Poirier by a doctor's stoppage after breaking his tibia seconds before the end of the first round.
He is now eyeing a fight against Justin Gaethje after the highlight sent Poirier to the shadow realm with a thunderous head-kick in their BMF title fight at UFC 291.
Is Charles Oliveira trying to play games with Conor McGregor?