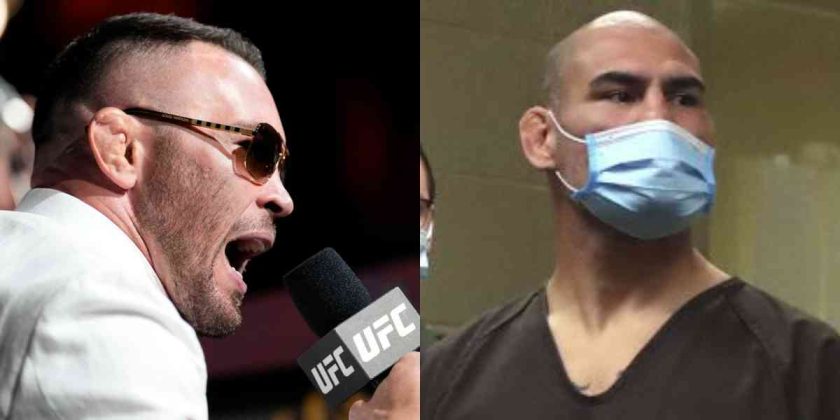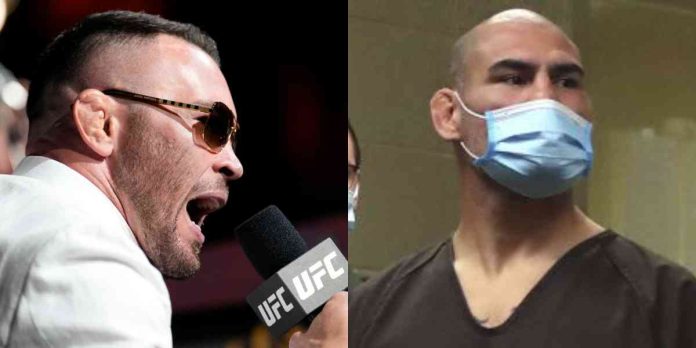 Colby Covington has voiced his support for Cain Velasquez after he was charged with attempted murder, as well as multiple counts of assault with a deadly weapon, two days after his arrest over a shooting incident in San Jose, California.
Velasquez is accused of targeting Harry Eugene Goularte, a 43-year-old accused of molesting a member of the former UFC heavyweight champion's family. According to details, the MMA veteran followed Goularte's truck with his vehicle, closing the distance quickly and firing several shots with a 40 calibre pistol, injuring Goularte's stepfather.
Earlier this month, Velasquez was denied bail and will appear before the court again next month.
Colby Covington Backs Cain Velasquez
Velasquez has received overwhelming support from the MMA community, with his peers demanding his release. Speaking to James Lynch, Covington also backed the 39-year-old, saying that he hopes his UFC counterpart would receive a presidential pardon.
"I mean, you molested a kid. That's disgusting," Covington said. "That's despicable. You can't come back from that. That's just so wrong, man. To mess with our kids, that is so disgusting. So I support Cain and I think he should be freed. I'm hoping that the president will give him a pardon.
"I don't have kids but I know… I have coaches that have kids and I know a lot of friends that have kids. I feel like another father to them. So we talk about this all the time. If someone did that to our kids and was like molesting our kids for an extended period of time, you're gonna find that molester and you're gonna kill them. You're gonna find out wherever he's at, you're gonna wait for him outside with a gun and put a bullet in the back of his head. So, you know, Cain actually did that. He did what we were all thinking. He chased this guy down, he shot him. He didn't kill him but he should've killed him."
Do you agree with Colby Covington?
See also: