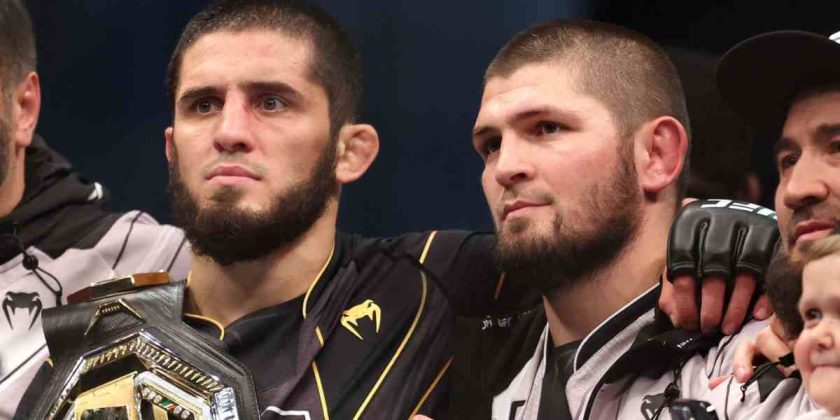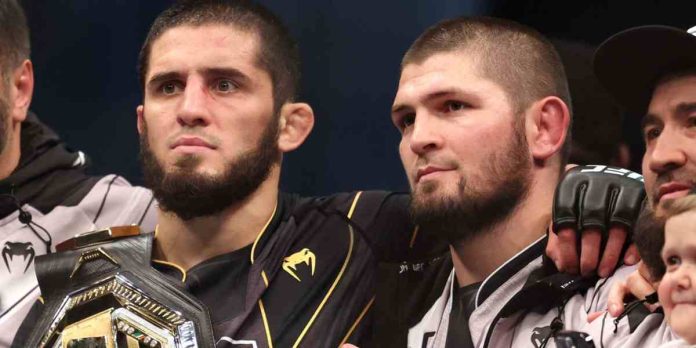 Khabib Nurmagomedov was a bundle of nerves over Islam Makhachev's lightweight title defense against Alex Volkanovski at UFC 284.
Makhachev made a successful title defense against Volkanovski, beating him by a closely contested unanimous decision. The Dagestani was pushed to the limit, and he barely managed to survive the fifth and final round of their fight after he was badly rocked with a minute left on the clock. Makhachev had to fight off his back until he was saved by the bell.
Heading into the fight, Makhachev was oozing with confidence. He considered "short guy" Volkanovski a walk in the park, but things would have been a lot different if Khabib was alongside him.
Javier Mendez on Khabib
In a recent interview with Jibber with Jaber, Khabib's coach Javier Mendez revealed that the former champ was very concerned about Makhachev fighting Volkanovski.
"Khabib would call me up and would say, 'Coach, I'm really worried about this fight. Volkanovski is really, really tough. I'm concerned for Islam on this one a little bit," Mendez said. I'm like, 'I'm not. We're gonna win this fight. I don't know how easy and how hard, but we're gonna win this fight. So, I know you're worried, Khabib, but I'm not worried. Fast forward to the fight, it was everything Khabib said it was going to be. Super, super tough fight."
Khabib put his MMA activities, including coaching, on hold in January to fly back home to Dagestan to spend more time with his family. For now, he doesn't have any plans of resuming his coaching career at the American Kickboxing Academy.
Would Islam Makhachev have had an easier night against Alex Volkanovski with Khabib Nurmagomedov in his corner?