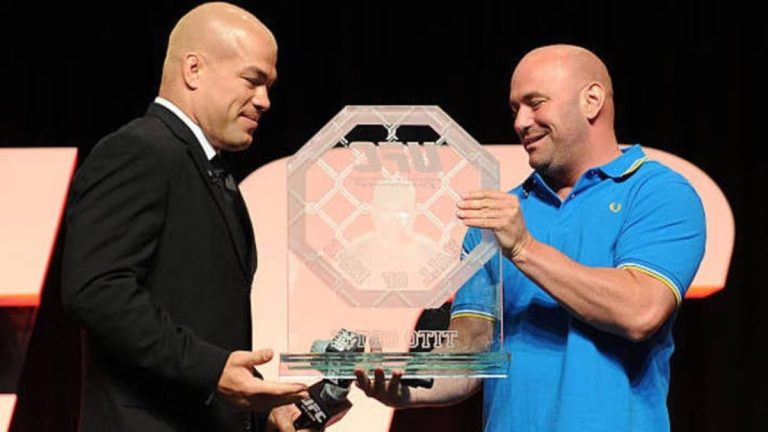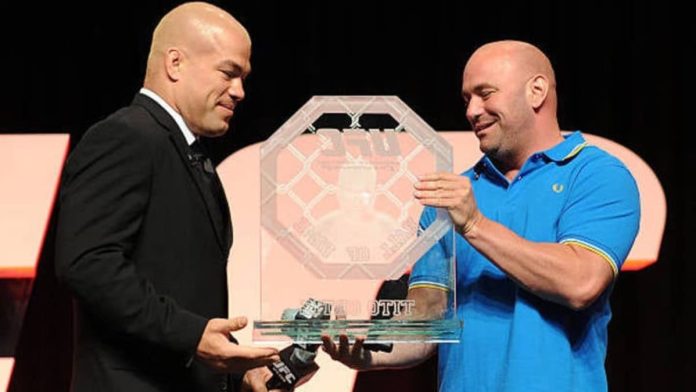 UFC president Dana White has opened up on his relationship with former light heavyweight champion, Tito Ortiz.
White and Ortiz, two well-known figures in the world of mixed martial arts, have been at odds for as long as one can remember. They had many public arguments and even talked about having a boxing match to resolve their differences.
In a recent interview, however, Dana revealed that the two have buried the hatchet, although that doesn't change the fact that Ortiz is a 'really dumb human being'.
"Tito's just a really dumb human being, he's not intelligent at all," Dana said while speaking to BigBoy TV. "Very, very f—ing stupid, okay? Let's start there.
"Look at him speak publicly any time. Look — Google 'Tito Ortiz talking,' okay? You know? And I don't have any beef with Tito anymore. You know you're f—ing stupid, Tito, you know you are. Tito was the kind of guy who would step over dollars to pick up dimes. Because he thought he was smart, but he was the complete opposite. He's not a smart guy."
Dana also claimed that Ortiz had a reputation for making sudden financial demands shortly before fights. He would threaten not to participate unless he was given extra money, even when all the agreements had been settled.
"Tito, we'd be coming up to a big fight that was on Saturday. Deals have been done for months," Dana said. "Tito would say, 'I'm not going to show up unless you pay me another $150,000' or whatever the number was. He would do this on the regular and I would go f****** crazy. Tito was always the type of guy who would step over dollars to pick up dimes because he thought he was smart, but he was the complete opposite of smart. He's not a smart guy. He destroyed what could have been an incredible relationship because we loved Tito at the time."