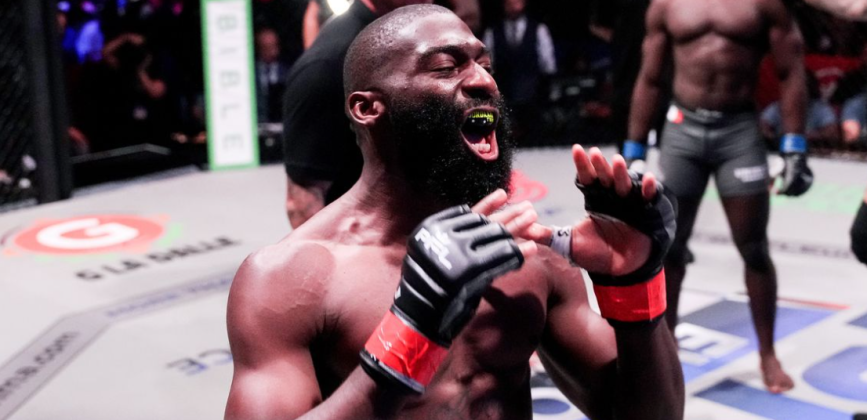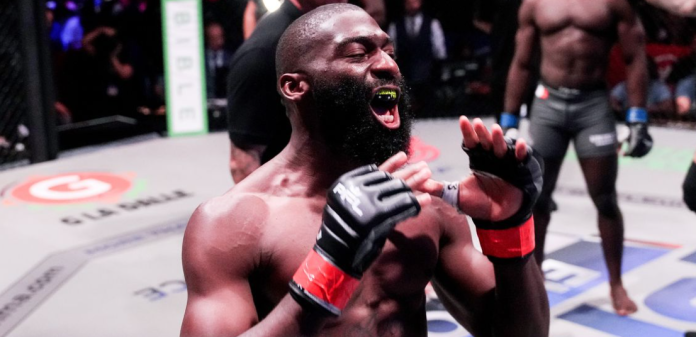 Cedric Doumbe believes that the UFC might be regretting not offering him a contract.
'Le Meilleur' made a successful start to his PFL career with a nine-second knockout victory against Jordan Zebo on September 30. In 2022, the former Glory legend was rumored to make his UFC debut at UFC Paris, but for some reason, he couldn't make it.
During a recent appearance on 'The MMA Hour', Doumbé was asked if he thinks the UFC regrets allowing him to join the PFL and he responded positively.
"I didn't think about [the UFC]," Doumbé said. "They did what they did, they f***** up. Now I'm part of the PFL. For me, the PFL is the future. They're doing very great, we've got Francis [Ngannou] now, he's part of the team. I'm part of the future. We are changing something, we are doing something great, so I didn't even think about [the UFC]. They're doing their thing, I'm doing my thing, I think I'm the best, they lost something, now PFL earned something. … Of course, for sure they regret [not signing me]."
Needless to say, Doumbe thinks he's the best fighter in the history of France.
"I think it's because of where MMA is now in Paris," Doumbé said. "Now it's legal, before it wasn't legal. Now it's legal and MMA is everywhere on TV now, mainstream. People, before they were watching soccer, they didn't know anything about MMA. Now they are interested in MMA and people are starting to get excited by MMA, that's why I think it's very huge, the hype is very huge now in France and I think I'm the No. 1 in France even in front of Ciryl Gane, with all due respect. I think I'm the leader, with all due respect. I'm way far the leader."
Do you agree with Cedric Doumbe?