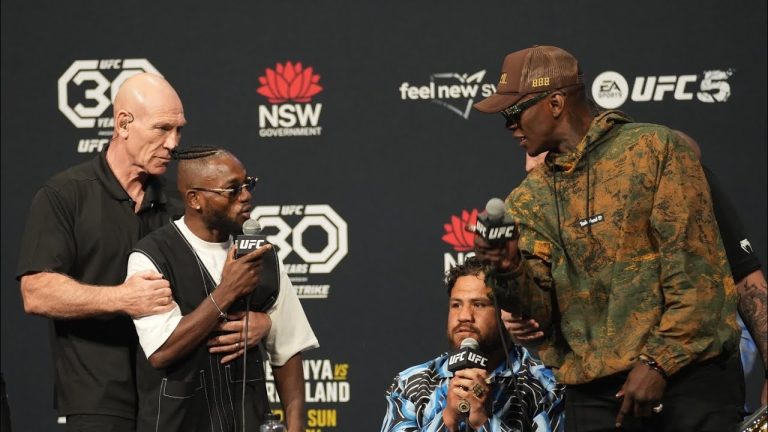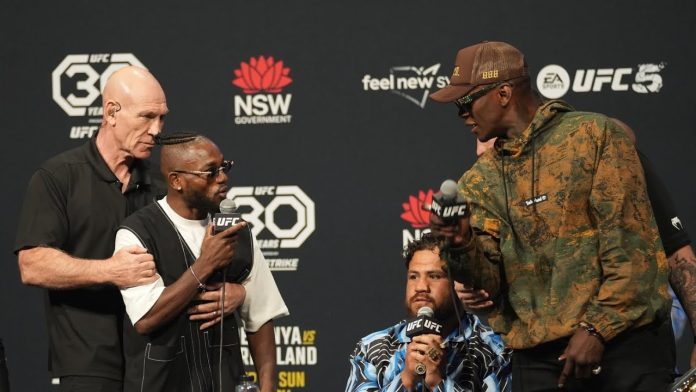 Manel Kape has revealed that Israel Adesanya apologized to him backstage after their UFC 293 media day scuffle, but he rejected 'The Last Stylebender's' apology.
Kape was scheduled to fight Adesanya's teammate Kai Kara-France at UFC 293, where the former champion put his title on the line against Sean Strickland.
Unfortunately, Kai had to pull out because of a training-related concussion, but he was in the audience during the UFC 293 pre-fight press conference, where Kape verbally attacked him.
Adesanya, who was sitting a few feet away from Kape, came to his teammate's defense and threatened to beat him. Izzy also referred to the UFC flyweight as a "midget".
Luckily, before things got out of hand, security stepped in to prevent a physical altercation. Once the dust settled, Adesanya apologized to Kape.
"After all this talk [at the press conference], he came to me backstage 'Hey, no disrespect, we are Africa, we're brothers,'" Kape said while speaking to MMA Fighting. "I said, 'We are not brothers.-"Look, my problem is with Kai Kara, not with you. Why did you stand up? He can handle his business. Believe me, if he's in the street with no cameras, I'll eat you, too. You are a man to back up your words. Because you're just one [man], you're tall, but I'll eat you in the streets. Believe me. You don't know what I'm capable of doing. He backed down again. Ask them what he said to me backstage. No man, no size, I don't fear them, and I'm undefeated in the streets."
Needless to say, Kape didn't like Adesanya getting involved in the situation.
"I expected it, because they're just acting," Kape said. "The difference is I'm not acting. I'm not acting. I'm for real. These people, they're not built like me. Where I come from, what I handle. I'm different than these people. He knows. He don't want the problem there."
Do you agree with Manel Kape?