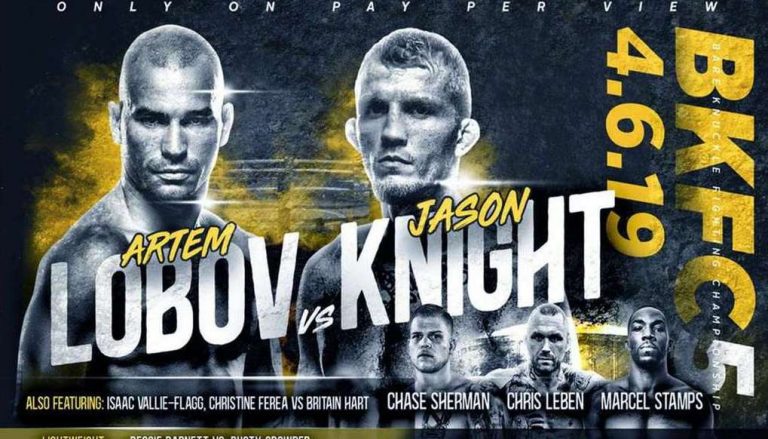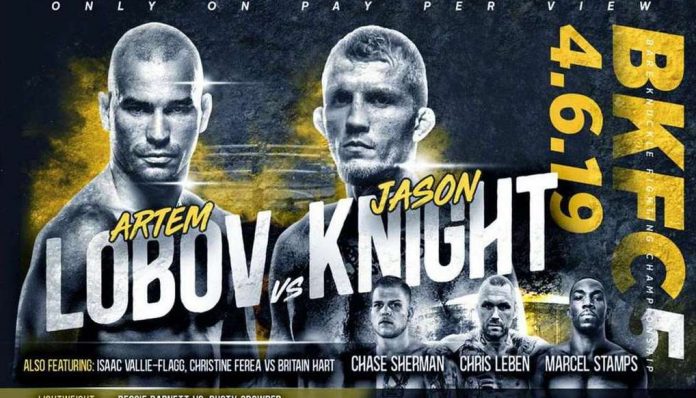 Considering there's no major MMA events this weekend, why not talk about this weekends bare knuckle boxing event? It will be Bare Knuckle Fighting Championships fifth event in fact. The PPV and prelim cards will be available to watch/order in multiple places; you can see both of which on Android, Roku, Apple TV, Fire TV, Playstation, Apple iPhone, and Smart TV. Starting at 9pm ET from Biloxi, Mississippi, we have ten fights that are guaranteed fireworks! Fight card below:
145 lbs: Artem Lobov vs. Jason Knight
205 lbs: Justin Baseman vs. Chris Leben
145 lbs (c): Britain Hart vs. Christine Ferea
Heavyweight: Sam Shewmaker vs. Chase Sherman
155 lbs: Rusty Crowder vs. Reggie Barnett
165 lbs: Randy Hederick vs. Isaac Vallie-Flagg
155 lbs: Abdiel Velazquez vs. Johnny Bedford
165 lbs: Khalib Harris vs. Harris Stephenson
125 lbs: Sheena Starr vs. Ivana Coleman
Heavyweight: Troy Beets vs. Bobo O'Bannen
This Bare Knuckle movement is very interesting, it's great to see recognizable faces competing in this brand new sport. Yes, humans have been bare knuckle fighting since we have been here, but not inside a ring with elite professionals in front of fans like this. I'm incredibly excited to know what the future holds for this sport, and how many new faces we'll see in it!
We've already got former mixed martial artists competing in it, like: Chris Lytle, Chris Leben, Johnny Hendricks, Artem Lobov, Johnny Bedford, Jason Knight, Bec Rawlings, Kendall Grove, Joey Beltran, Joe Riggs, Estevan Payan, Melvin Guillard, Leonard Garcia, Dakota Cochrane, Julian Lane, and tons more. Plus we have Paulie Malignaggi coming out of retirement and making the transition from 16 oz gloves to no gloves, and though Artem Lobov is fighting Jason Knight, it seems regardless of what happens in that fight, Artem will fight Paulie in June. How will the former world champion, 36-8 professional boxer do without those gloves to protect his hands or face? Time will tell, I'm very excited to see this sport evolve.
Seems how this sport has taken off, another thing I'd really love to see is Bare Knuckle Kickboxing or Bare Knuckle Muay Thai, I think that would be very entertaining as well. Hell, why not mix the card up, the promotion is called Bare Knuckle Fighting Championship, not Bare Knuckle Boxing Championship. Have some of the fights be boxing, have some of them be kickboxing, why not? It would only grow the fan base and grow the idea of bare knuckle fighting.
Some other guys I'd like to see make the transition from MMA are Matt Brown, both Nick and Nate Diaz, Greg Hardy, Hector Lombard, Robbie Lawler, Paul Daley, Tim Means, Dustin Poirier, Al Iaquinta, Mairbek Taisumov, Gilbert Melendez, Jeremy Stephens, Junior dos Santos, Michael Johnson, John Dodson, John Lineker, Rob Font, Derrick Lewis, Raoni Barcelos, maybe Jorge Masvidal if he gets tired of MMA considering it's what he started out doing and is great at it, Jose Aldo once he retires, he hits so hard and has such great head movement, I think he'd do very well too.
I doubt most of them will do it, but just a few names to throw out there. I'd hope most of them would be done with MMA first, which it seems that way for most that have already made the transition, but I can't wait until we have a full roster of guys for these events!