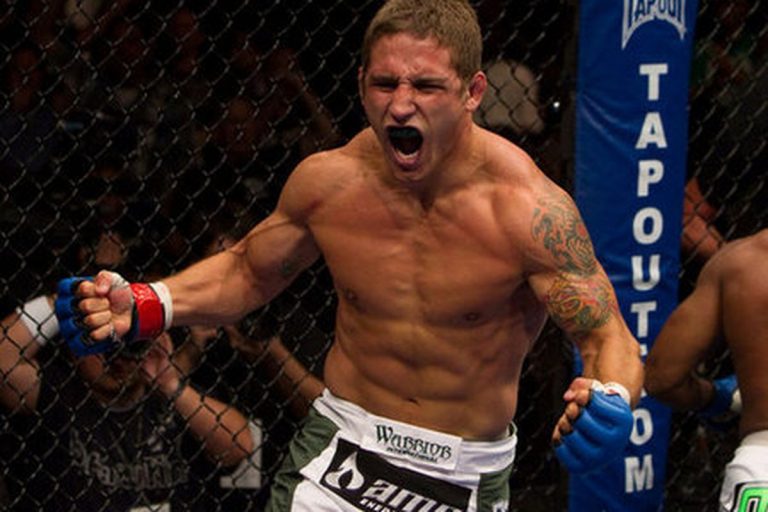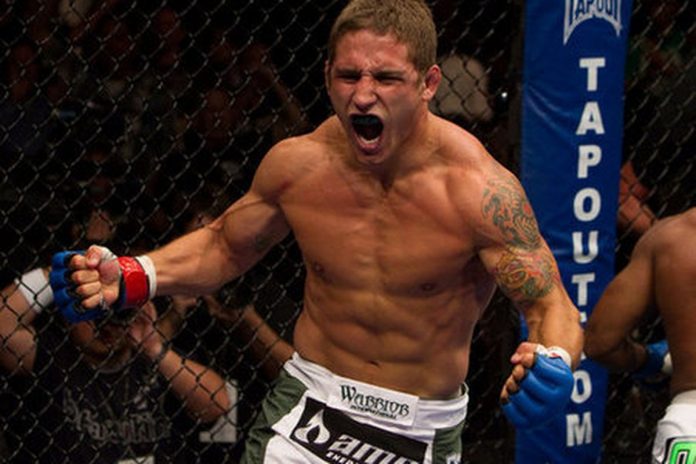 Chad Mendes is one of the greatest featherweights this sport has ever seen, though he never won a title. The reason for that is very likely the fact that he was on the sports biggest stage since he was 5-0. If he would have fought in another promotion, literally any that Jose Aldo wasn't in, I think he would've been a world champion before retiring. Chad was such an incredible wrestler and one of the best athletes the sport has ever seen as well, he was so unrealistically fast, and ended up drastically improving his striking after his first fight with Jose Aldo. Continue reading to see what made Chad 'Money' Mendes so great, and what he's accomplished in his one-on-one career(s):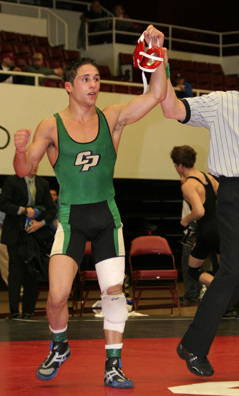 Chad started wrestling at just five years old, and had success from the start. He was ranked in the top ten of his weight class three different times in the state before graduating high school. He had a good amount of success in college too, going to NCAA Division I school, California Polytechnic State University. He had an overall collegiate record of 64-14, which included a 30-1 record as a senior in 2008, a year in which he was the NCAA Division I runner up at 141 lbs. He was also awarded the Pac-10 Conference Wrestler of the Year that year, and was a two-time Pac-10 Conference Champion, in 2006 and 2008. He was a two-time All-American as well, in those same two years. He placed sixth at 125 lbs in the 2006 NCAA Finals, and placed in second at 141 lbs in the 2008 NCAA Finals.
Very shortly after his wrestling career was over, he started MMA. He actually made his professional debut with the PFC on my twelfth birthday, on September 26, 2008, and won the fight via rear naked choke just 126 seconds into the fight. He then won his next fight via TKO in round two, which was in February the following year, and in April won his first decision; bringing his record to 3-0 and ending his stint with PFC. He then had two fights with TPF, defeating the 14-7 Steven Siler via KO just :44 seconds into round one, and two and a half months later won his fifth fight via unanimous decision before being signed to the WEC.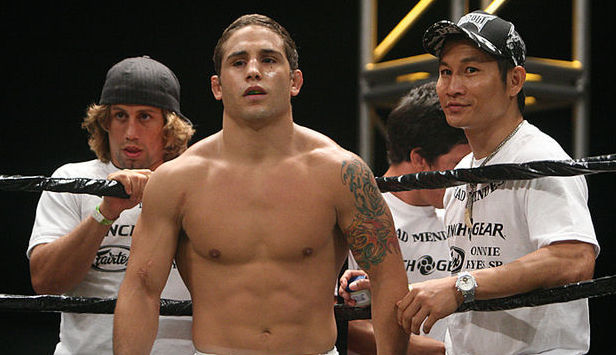 Chad made his WEC debut at WEC 47, on March 6, 2010, the same card that Dominick Cruz took the bantamweight title from then champion, Brian Bowles, who had just KO'd former top ten pound-for-pound fighter Miguel Torres, who was 36-1. He made his debut against the 9-0 Erik Koch, and won the fight via unanimous decision. He then returned just a month and a half later to fight at WEC 48, the night Jose Aldo had his first title defense, which was against his teammate Urijah Faber; he fought Anthony Morrison, and won via guillotine choke in round one. Morrision won his next four fights after losing to Mendes, and had a no contest, and even captured a title in that stint.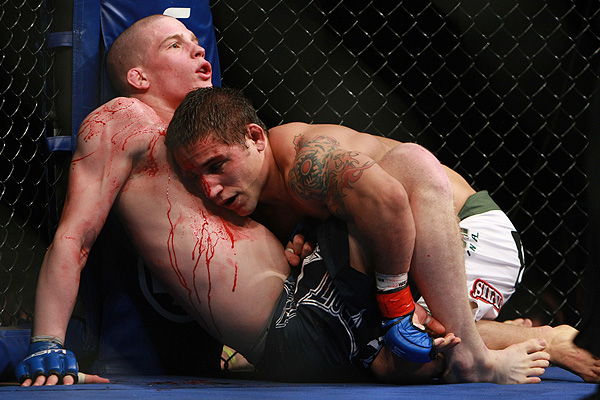 Mendes was now 7-0, and was booked to fight top contender Cub Swanson at WEC 50, who was 14-3 at the time. He won the fight via unanimous decision, and was then scheduled against the 15-4 Javier Vazquez at WEC 52, the second to last WEC event ever. Vazquez was 2-2 in the WEC with two submission wins, and two split decision losses, and is an ADCC Gold Medalist with a third degree BJJ black belt to his credit.
Mendes out wrestled him to a unanimous decision as well, and did so without putting himself in much danger. By this point, he was 9-0, and about to make his UFC debut, like most WEC fighters were getting ready for.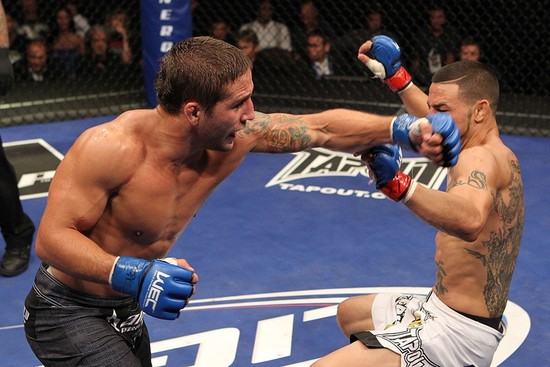 Chad's UFC debut was at UFC 126, the night Anderson Silva defended his belt against Vitor Belfort. He fought two-time UFC veteran Michihiro Omigawa, who was just 12-8-1, but on a five fight win streak. He won that fight 30-27 across the board, like usual, and didn't fight again for another six months.
His next fight would be at UFC 133 against another elite BJJ specialist, second degree black belt Rani Yahya, and again won 30-27 across the board. He also out wrestled and out struck Yahya, he was on the ground with him a decent amount as well, also without getting close to danger.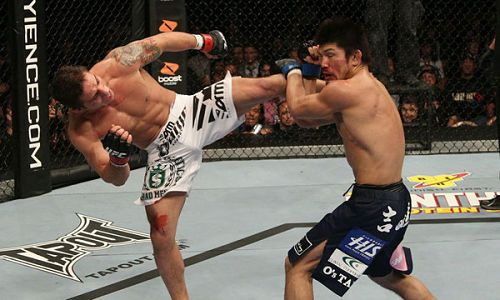 You see, Mendes has always been an incredible wrestler and incredible athlete, but when you're on the ground with guys like Javier Vazquez and Rani Yahya, spending a good amount of the fight in their guards, and you don't get wrapped up, you're a stud. That is Chad Mendes. It doesn't matter that he was 11-0 with seven decision wins, what matters is how dominant he was, and he was very dominant. The only person to win a round against him was Cub Swanson, and Cub had three times the amount of fights in the WEC, and overall, and that round was still arguable, considering two judges gave Mendes the fight 29-28, and the other gave it to Mendes 30-27.
His wrestling and athleticism was at such a high level, it reminds me of Georges St. Pierre. The combination of both gifts makes for a great double leg, which both of them had. The similarity I see in them, they both had better timing on their shots than anyone, and while they can both do more than a double leg, that's generally what they'd use. They both knew just when to change levels and blast forward, to this day I think those two have the best blast doubles in the sports history.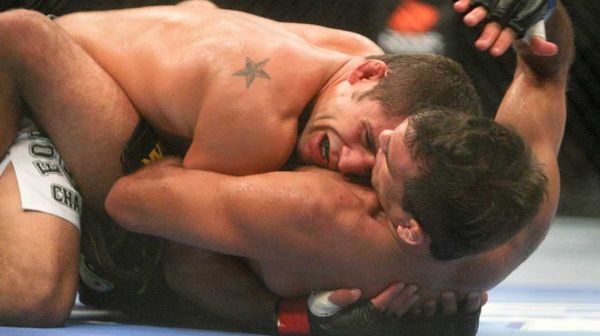 Chad Mendes was about to get his first title shot. This was a much anticipated fight for both guys, Mendes was about to see how he stacked up against the best, and we got to see Aldo fight his first elite wrestler. He had fought good wrestlers in the past like Urijah Faber and Mike Brown, but Mendes is both a better athlete and a better wrestler than them. This was going to be a telling fight. He walked out in Rio at UFC 142's main event to face the most dangerous featherweight the sport had seen, and he did decent before being finished considering who he was fighting.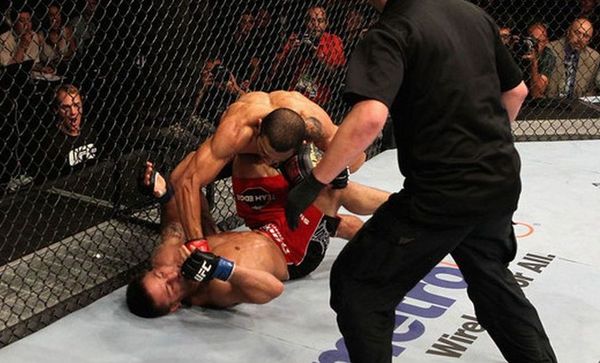 He got knocked out with one second left in round one; however, he did out strike Aldo 18-15 in total strikes, and 13-11 in significant strikes, and also got a momentary takedown, very briefly though. He didn't do bad considering Jose Aldo became champion when Mendes was just 5-0, before he even made his WEC debut.
Mendes then fought the 13-2, TUF 12 veteran Cody McKenzie, and won the fight via KO from a punch to the body just :31 seconds into the fight. Dana White said after the fight that he had no idea why that fight was made, and that they needed to get Mendes a better opponent next.
Chad was then supposed to fight 21-1-1 Hacran Dias, but Hacran pulled out with a shoulder injury just a few days before the event, and Yaotzin Meza filled in for him on short notice. Mendes KO'd Meza in round one, and though Meza wasn't a top guy, he did go on to win a couple fights with the UFC afterward, and had never been KO'd before, and to this day hasn't since.
Chad then fought NCAA Division II wrestler Darren Elkins, who was 18-2, and 6-1 inside the UFC, only loss was via submission to Charles Oliveira; Mendes knocked Elkins out just :68 seconds into the fight, and improved to 14-1.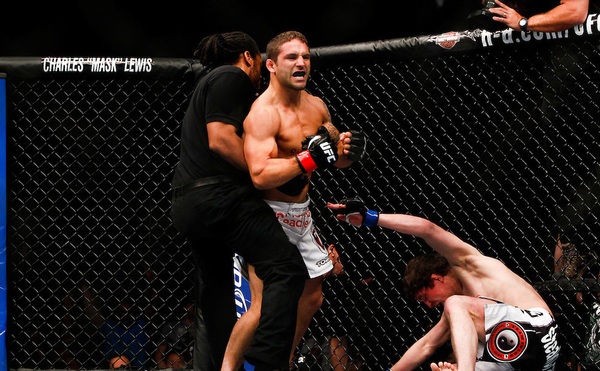 Mendes next fought long time UFC staple, Clay Guida; a guy who won the Strikeforce Lightweight Championship against Josh Thomson back in 2006 before his UFC career, a guy who had wins over TUF 5 winner Nate Diaz, and two future UFC Lightweight Champions, Anthony Pettis and Rafael dos Anjos. Guida also at this point had wins over two Japanese legends, Takanori Gomi and Hatsu Hioki, and after this fight added another one to his list with a unanimous decision over Tatsuya Kawajiri.
In this fight however, Mendes out classed him everywhere, and became the first man to knock Clay out, and did so :30 seconds into round three. Talk about learning from your losses, Chad was 11-0 with seven decisions, two knockouts, and two submissions; after his knockout loss to Jose Aldo, he rattled off four straight knockouts, improving to 15-1 with eight finishes.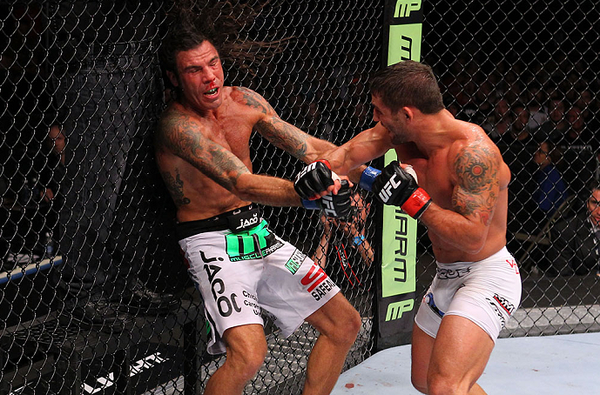 He would then face fellow NCAA Division I stand out Nik Lentz, he won the fight via unanimous decision, but most weren't too impressed with his performance. I was, and here's why: Nik is a stud wrestler, and Chad took him down seven times out of ten attempts, and stuffed all three of Nik's takedown attempts, all while competing while he had the flu. Chad was exhausted after round one, but stuck through it, continued to out wrestle a great wrestler, and still didn't get taken down. This five fight win streak with four knockouts granted him another title shot, and boy was this a fight for the record books!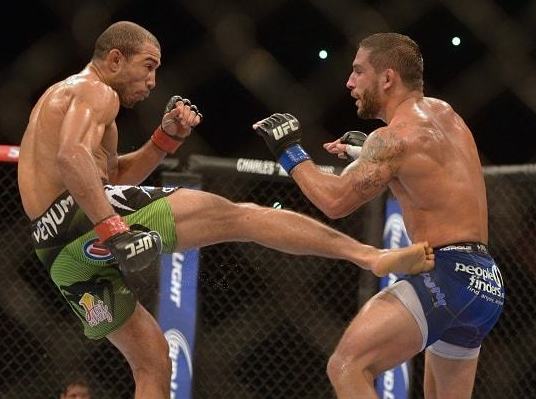 Jose Aldo vs Chad Mendes II, man how many great things can I say about this fight? It was absolutely incredible, it lived up to every bit of the hype I thought it would. This rematch was supposed to happen at UFC 176, but Aldo had to pull out due to an injury, in turn making this only the second cancelled card the UFC had, and this bout was rescheduled for UFC 179. Both guys did well, both guys landed often, both hurt each other, and Chad even became the first man to ever knock Jose Aldo down. It was awarded the 2014 Fight of the Year by World MMA Awards, ESPN, BloodyElbow, and MMAJunkie. Jose Aldo won 49-46 across the board, though most saw it much closer than that, and Mendes again went to Rio for this fight. He may have fallen from 16-1 to 16-2, but his stock didn't drop one bit, in fact, everyone had more respect for him if anything.
To have 18 fights, win 16 of them, and have only lost to a man named Jose Aldo, that's something to be proud of.
About half a year later, Mendes returned to face fellow top contender, and fellow former title challenger, Ricardo Lamas. Chad was awarded Performance of the Night for his first round knockout victory over Lamas, dropping Lamas' record to 15-4 and improving his own to 17-2. He would then fill in for Jose Aldo after Aldo injured himself again and was unable to fight Conor McGregor at UFC 189.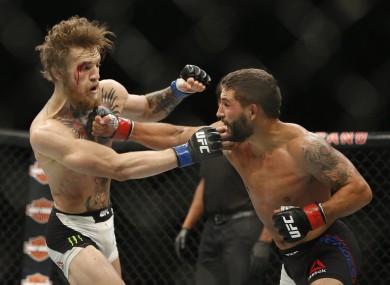 Chad stepped in on short notice and again competed for a world title, this time the interim title however. He did great in the fight, and out wrestled Conor for 90% of it, until he gassed out at the end of round two and was finished with strikes. Everyone still wonders, if he had more than two weeks to prepare for that fight, would he have won? That's all behind us now however, and we got to see Aldo vs McGregor rather than Aldo vs Mendes III. Even though Mendes and Aldo left us on a good note at UFC 179 with our 2014 Fight of the Year, Mendes was 0-2 to Aldo, and another title fight with Aldo may have seemed unappealing to some.
Chad returned exactly five months later to the day, and perhaps should've given himself more time to recover his chin. He fought Frankie Edgar, and I was very much looking forward to this fight, I had wanted to see it for a long time at that point. Both are NCAA Division I studs, both are top five guys, both have great boxing with good kicks, both are 5'6" with a similar reach. It was a great match up, but Chad got caught with a beautiful hook he didn't see coming, and that was all she wrote. He lost the fight via KO in round one, and had fallen from 17-2 to 17-4, both of his last two losses by knockout.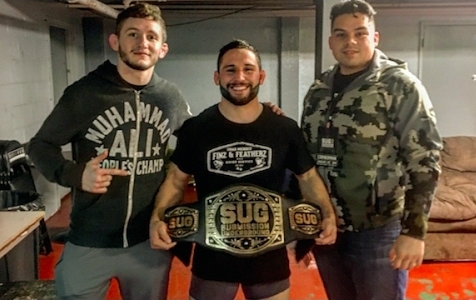 Not too long after that, he was suspended for a doping violation by USADA, and suspended two years. It turns out he simply didn't read every ingredient on a skin cream he'd purchased for a skin issue he's had for awhile now, and the banned substance was in that. He didn't fight again for two and a half years, but did compete in a grappling tournament in early 2017, where he submitted 27-time Grapplers Quest Champion, third degree BJJ black belt Jeff Glover in overtime via rear naked choke.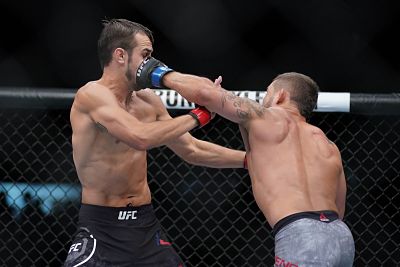 He made his return in mid-2018 against the 17-2 Myles 'Fury' Jury, and man was I nervous for this. He hadn't fought in about 900 days, and Jury is no joke, he's dangerous everywhere. Chad returned to peak form and looked just like his old self, I was so happy and excited for his future. I couldn't wait to see what was next for him, I missed 'Money' Mendes. A couple months go by and he's then scheduled to fight top featherweight Alexander Volkanovski, and almost knocked Volkanovski out in the second round, before being finished with strikes himself at the end of round two.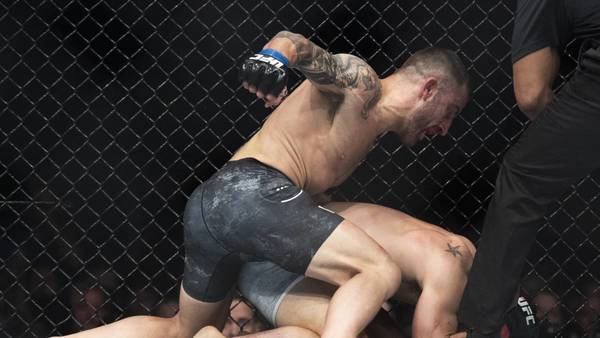 I was very upset because Chad has always been one of my favorite fighters, since he was 5-0 before making his WEC debut. I had talked to him on Myspace in late 2009 and asked him when his next fight was; he said in March and he was going to be in the WEC now, I was an instant fan just because he messaged me back, and I've followed him since. After his loss to Volkanovski, he retired, unfortunately.
However, if he wanted to retire after being out that long and only having two fights during his comeback, it's time to retire. I just wish we could've seen him go to Bellator, ONE, Rizin, or maybe even try out 135 lbs, he was never a very big featherweight, and he stated before that he generally walks around at 155 lbs, and 160 lbs is pretty chubby for him.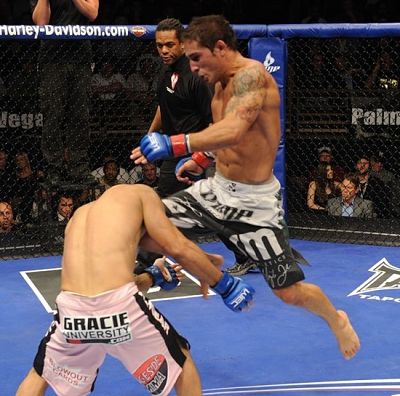 I just wish we could all have more Chad Mendes fights to watch, I think I feel that way when anyone retires though, I could always watch more of these guys, especially guys like Mendes; he was so talented, he was one of the very best in the world before he even knew how to strike. He learned how to strike and in his prime, Aldo is the only one that could really give him a run for his money. A fight I wanted to see before they both retired is Chad Mendes vs Dennis Bermudez, two of the most prolific takedown artists ever at featherweight, that would've been interesting. I also think Chad and Mirsad Bektic would put on a great show, but we'll never know now. He finished his career with a record of 18-5. I'll miss you Chad, I hope you're doing well in your retirement, much respect.